I recently returned to my hometown of Floyds Knobs, Indiana, which is a small town just north of Louisville, Kentucky.  For those of you not familiar with the area, the Ohio River cuts Kentuckiana (the local name for central northern Kentucky and southern Indiana) in half, and many residents of the area commute between the two states every day.  Three major bridges currently cross the Ohio River, but their capacity is being exceeded as cities on both sides of the river grow.
The three bridges are partially what inspired me to become an engineer.  Growing up, I always admired the size and beauty of the structures, so I have made a habit out of following the development of the Ohio River Bridges Project.  I was able stop by the construction site for the Downtown Crossing on my last visit home.  Progress is slow, but the deck that will eventually carry six lanes of traffic from Interstate-65 is beginning to take shape.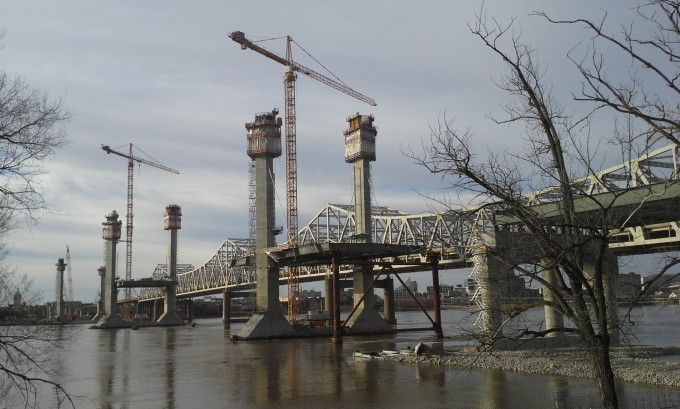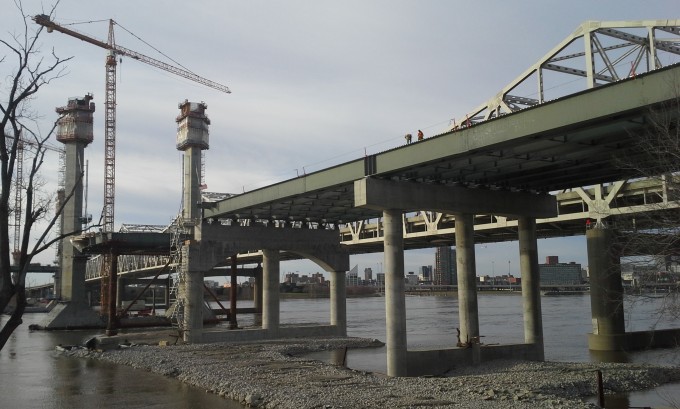 It is becoming more and more rare for a bridge of this size to be erected, so I hope to be able to visit the site several more times before completion to observe the construction process.  If you just can't wait until my next trip to Indiana for a status update, follow the progress on the live construction cameras.