I was out to inspect the spread footings today in The Preserve at Pine Meadows and everything looked great. The contractor, Bud Moore with American Craftsman Homes met me out there and we went over the schedule for the reamining concrete pours.
He was very complimentary about how the home nestled into the site and also how we nailed the views from the home's footprint.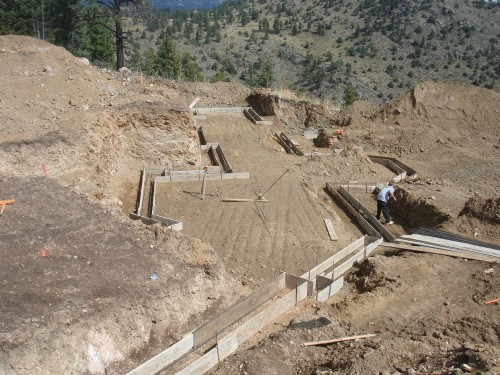 This is the second project that we designed in The Preserve that American Craftsman Homes has built and the third design in the development. We look forward to many more in this great mountain community.