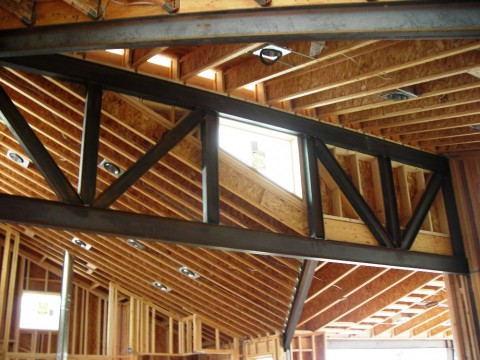 For a recent custom home in Evergreen the structural engineers at EVstudio designed a custom fabricated steel truss to support the roof structure.  In lieu of using a steel beam, an exposed steel truss was desired, for a great architectural feature.  The builder Tomskin LLC built the steel truss on site and aligned the two steel beams hanging onto the steel truss to a perfect fit.  This was not an easy task working with two different roof pitches.  I observed the steel framing last week and loved the exposed steel look.  As a structural engineer it was great to see more of the structure exposed and used as architectural features in lieu of hiding the structure.
The steel truss was designed using Bentley RAM Elements.  Within that software is a module for trusses.   The truss was easily designed in just a few minutes and fully detailed for the builder.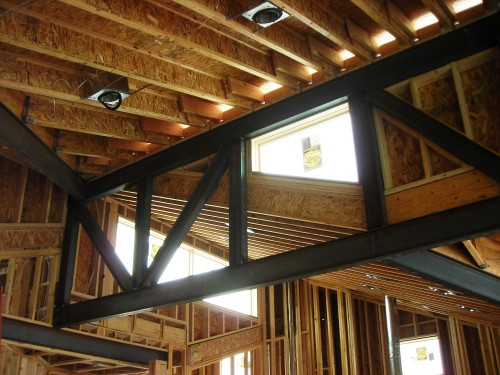 The house includes many exposed steel elements on the exterior as well.  I'm looking forward to seeing this when it's complete and the steel headers are in place along with the reclaimed wood siding.