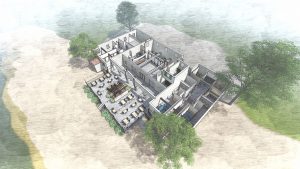 The Eni R. Jaspersen Beach House, AKA Prospect Lake Beach House is a community center in Colorado Springs, Colorado situated
Read More »
The DIA event center is a mixed-use entertainment complex concept in Denver, Colorado. The master plan includes a 3,500 sq.ft.
Read More »
EVstudio is a full-service in-house design firm specializing in architecture, engineering, planning, and other design services for commercial and residential projects.
Contact EVstudio
Interested in learning more?