For those who have not been, the Red Rocks Amphitheatre must be one if not the most beautiful concert venues in the world.  (I have not included many photos, as Red Rocks is a place that one must experience by visiting!)  Located near Morrison, Colorado Red Rocks Amphitheatre is ten miles from Denver.  It is owned by the City of Denver.
John Brisben Walker, a US magazine publisher and automobile entrepreneur in the 1900s had a vision to have a performance stage into the acoustical surrounding of Red Rocks.  In 1936, Denver Architect Burnham Hoyt completed the plans for an amphitheatre that preserved the natural beauty of the area.  In June of 1941, the amphitheatre was dedicated, with construction that took over 12 years.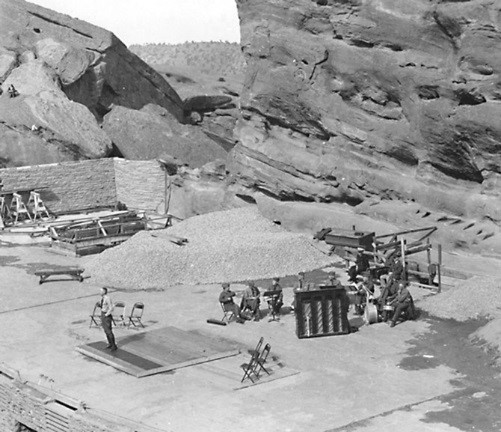 The amphitheatre is a feat of design and construction.  It was building was federally sponsored by the (WPA) Works Progress Administration (created by President Franklin Roosevelt's New Deal) and the (CCC) Civilian Conservation Corps.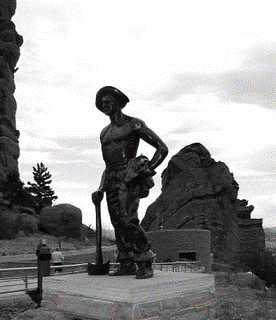 As a child of the 70's and 80's, and of the music video age of MTV and VH1, one of the most memorable videos is the performance by the band U2, back in 1983 filmed for the concert film U2 Live at Red Rocks: Under a Blood Sky.  The iconic scene is Bono with headband singing Sunday Bloody Sunday surrounded by flames above the rocks.
As a newbie to the Denver area, we have only seen a few concerts at Red Rocks that include, Alabama Shakes, Brandi Carlyle and Gregory Alan Isakov.  In my concert experiences at Red Rocks, I can say that the band raise their performance level to honor the history and to play in a venue as beautiful as this!
This history of acts that have performed at Red Rocks dates back to 1947 and include performances from the Denver Symphony Orchestra, to John Denver, to Hozier.
http://redrocksonline.com/concerts-events/listing/archive
2015 is the first year that I have been able to really look at the full concert season.  This year's line-up is incredible, and if I had the time and money, I would likely see at least 12 shows!  Other great cities don't see all these acts come to their venues.
http://redrocksonline.com/concerts-events/listing
Red Rocks Amphitheatre is a part of the Red Rocks Park and a great place for exercise, from doing stairs on the concrete bleachers, doing yoga, to just hiking in the 858 acres surrounding wildlife, plant life, the geology and incredible views of the mountains and skyline of Denver in the distance.
Whether or not you have the chance to see a concert or show at Red Rocks Amphitheatre… Red Rocks Park is worth visiting just to be awed by it man-made organic and natural beauty.  Architect Hoyt's design is genius!