We had the great pleasure of working with Custer Resources on the design of a Coffee Shop and Restaurant off Meadow Drive, in Evergreen Colorado. "The Place", next door, is a multi-use facility that we also designed, and is currently still under construction.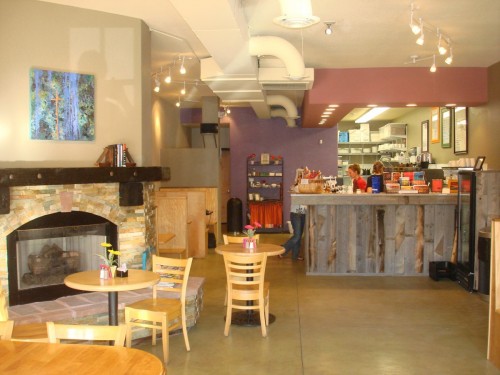 In addition to all of the usual design requirements for restaurants and coffee shops that we typically deal with, fluid integration to the adjacent conference space next door was also imperative to the program. We also included a fireplace to help separate the interior space and to create a cozy interior environment with a mix of booth seating and tables of various sizes.
Some fun details were used in this project – like the recycled snow fence materials used in the wainscot and service area, as well as an old railroad tie found on site that was made into the fireplace mantle.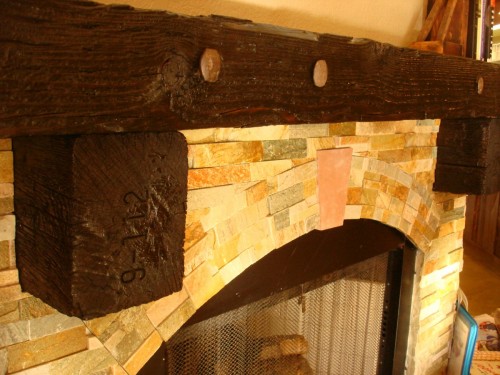 The Kitchen was also particularly challenging as most of the equipment came from auctions and specifications were changing throughout the construction process. Allocating space and functional requirements for the changing equipment, and keeping the building jurisdiction happy is one of the many tasks that must be managed in a project like this.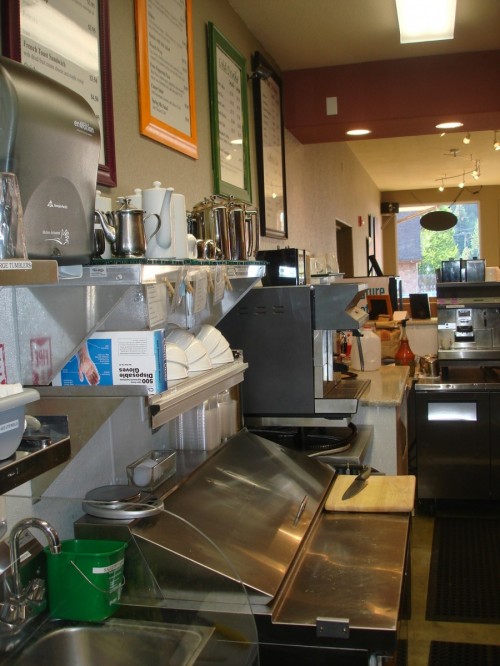 The floor plan for the restaurant seating area is below. Not shown is the furniture layout, which drove the dining area layout as it was important to maximize the amount of seating while also providing a level of privacy with booth style seating, among more open small and large sized tables. The secret to a successful seating layout is a mix of accommodations, while keeping clearances at a reasonable distance. There is also outdoor seating on a wonderfully sunny south facing patio.
Restaurant and Coffee Shop Floor Plan
The tenant space is very long and narrow, with loading only in the front. This is fairly typical of many coffee shops and smaller restaurants.  Maximizing the functional space within the kitchen area while also leaving ample room for seating in the restaurant dining area is always the goal for projects such as these.
 The Cafe is now open for business, with "The Place" multi-use facility nearing completion soon. Both of which will be a great asset to the Evergreen Community for years to come. And the food is great too!!