I recently toured "The Place", a community center TI project that we designed last Winter. The sheetrock is hung and they have slated their grand opening for next month. While there is much to do, Owner, Brett Edwards, has indicated that people from near and far have lent a hand to see this vision through for the Evergreen community.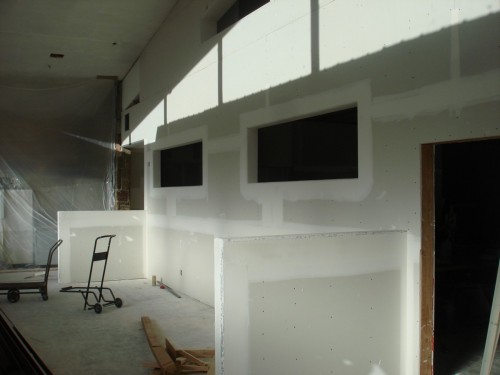 With all of the rough framing, electrical and plumbing complete, and sheetrock hung, the finishes are going in steadily. The bathrooms are already complete and functioning, and now the office and conference spaces need to be painted and trimmed.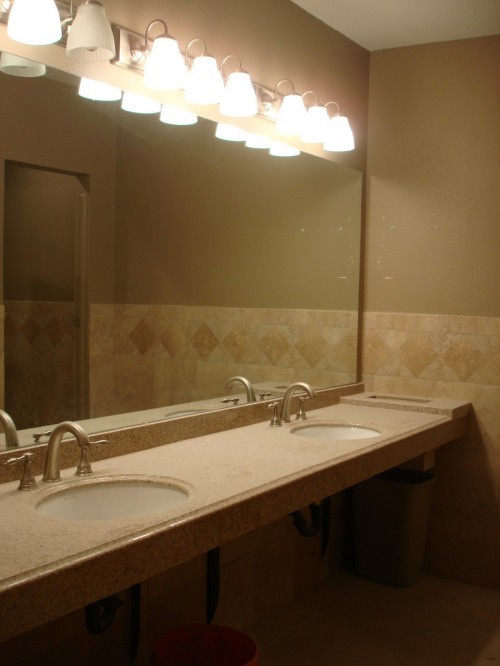 It is evident that Brett does not feel that this will be the kind of community center that has to make compromises on quality. He has worked very hard to ensure that the finishes and craftsmanship are of high quality and that the facility will have state-of-the-art media technologies. The entire project will be at a level one would expect from any for-profit conference facility – except this center will be focused on the needs of the non-profits within the Evergreen community.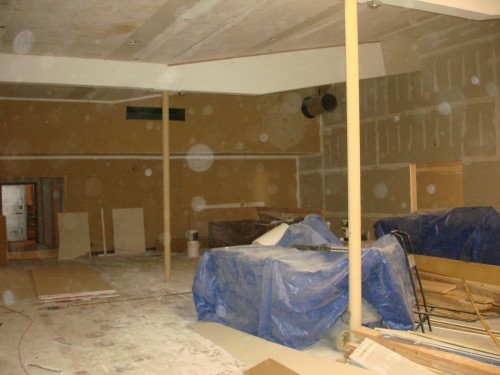 Note the sheetrock dust flying. The efforts to complete this project are agressive, and things are getting done. We are excited to have been a part of this project from the beginning as it will play an important role in our local community. To learn more about what "The Place" is all about, see this article in the Canyon Courier. Next door, is "The Cafe at The Place", which we also designed and is already open for business.