From a workforce perspective, grooming workers to acquire advanced technical skills along with problem-solving capability are what the industry is seeking in the next generation. Thinking outside the box, developing quick and cost-effective materials to solve problems, and pushing innovation to the next level, are required for America to stay competitive in our world market. The Annual Student Steel Bridge Competition was developed to give university students precisely this kind of hands-on, learning experience that mimics "real-world" scenarios. School teams are required to design, fabricate, and build a 20' long, 3'-6" wide steel bridge that can carry 2.5 kips. The emphasis is to create an efficient assembly under time constrictions, but the aesthetics of the bridge are also considered in the judging process. The first competition in 1987, consisted of only three Michigan schools (Lawrence Tech, Michigan Tech, and Wayne State) and was held in a school parking lot. Now, in 2019, the American Institute of Steel Construction (AISC) will work with 18 Regional Events, with Regional winners go to the National competition.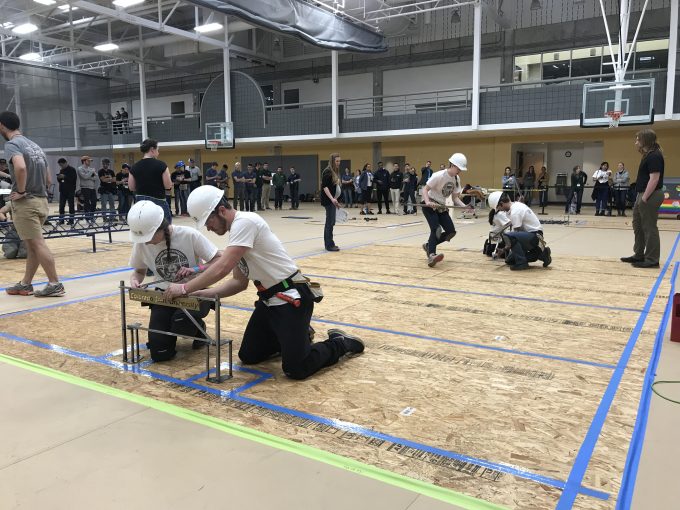 EVstudio employee­­­­­­­­­­­­­­­, Katelyn Wager, has been both a student participant and a judge in the Steel Bridge Competition. "I learned countless lessons in how to execute a design in the real world," Katelyn recalls, "Even more importantly, I learned how to work with a team toward a common goal.  What I remember most is learning the hard lessons of fabricating a design that works well in a CAD project and maybe not so well in real life." She encourages all students to get involved in this competition, not only because it gives a taste for thinking about how designs come together, but to gain the valuable experience of working with a team to make that happen. "It made me more confident on how to get along effectively with colleagues."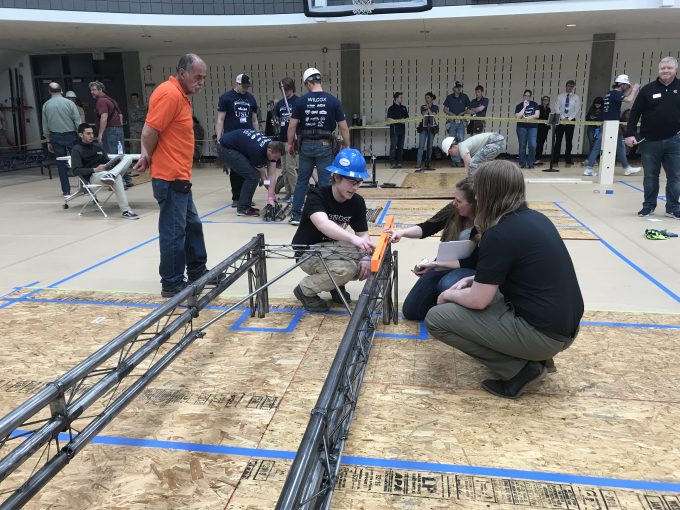 This year, Katelyn volunteered to be a judge. "When I saw ASCE Denver Branch Facebook post asking for professionals to volunteer as judges for this year's Rocky Mountain regional competition, I jumped at the chance. How fun, I thought, to witness this amazing experience from the judge's perspective."  Her assignment was to check dimensions of steel bridge pieces, time the building process, and record any accidents (ie: dropping of a nut or bolt, stepping out of bounds, etc.) during each team's build time.  "Seeing each team in the spirit of the competition brought back so many great memories from my time at the competition and made me even more excited to see the next generation of young professionals."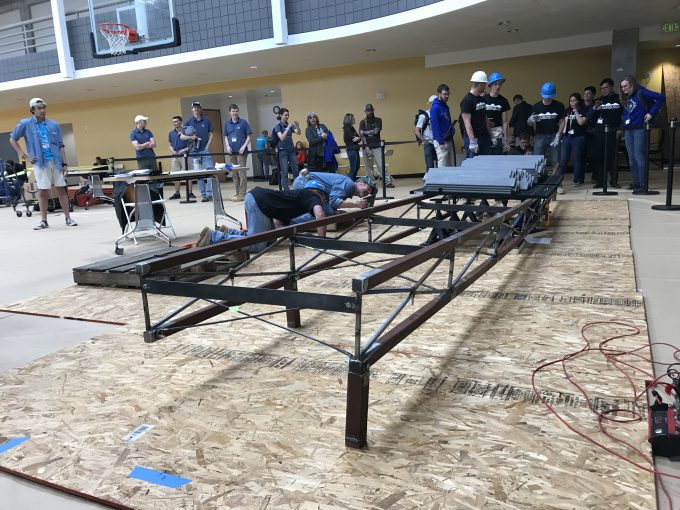 While the Student Steel Bridge Competition provides an opportunity to nurture design and management experience, the significant hidden benefit includes the prospect of networking and fostering long term relationships with the engineering community. EVstudio believes that this competition demonstrates a rich opportunity for engineering professionals to give back to the community.
For more information about the AISC Student Steel Bridge Competition, visit their website here.