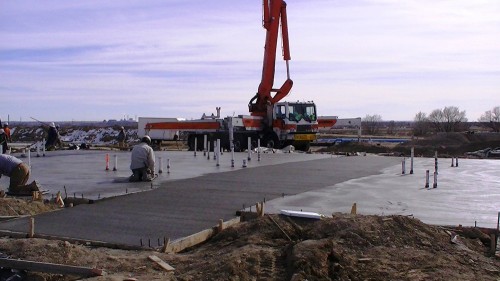 The post tension slab foundations are looking great at The Villas at Park West.  EVstudio was hired by C and L Development to design the PT slabs located in Pueblo.
The picture above is a great example on the interior smooth finish and the exterior broom finish.  The smooth finish at the interior works well for finished floors such as tile and hard wood.  However, I don't recommend a hard wood floor of a slab-on-grade unless proper care was taken to prevent moisture percolating up into the concrete slab.  The broom finish gives the surface a rough texture that helps prevent people from slipping.  This building has an exterior corridor through the center of the apartment building.  You can also see the pump truck used to help distribute the concrete over the entire building.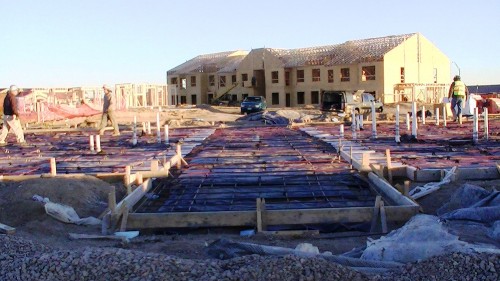 Here is the same foundation at the corridor prior to concrete placement.  In the background you can see one of the other buildings already framed.