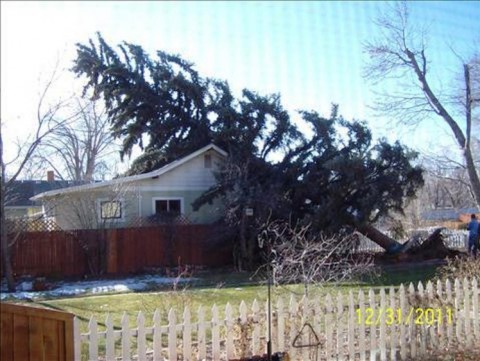 Unfortunately, we are experiencing some high winds as the year ends.  Although structures built in the last 20 years should have been designed to withstand a 90mph wind gust or higher in some areas along the front range it doesn't protect the structures from falling trees or other forms of wind damage.  There are of course many structures built prior to the building codes that may not be able to withstand the high winds.
If your structure is damaged from these high winds or anything else (fire, snow, water, soil movement) you may need a structural engineer to inspect the structure to determine if it's safe and what repairs are needed.
EVstudio can help you get through this.  Our structural engineers are based in Denver and Evergreen and live throughout the Denver area.
In an emergency please call or email Jim Houlette, PE at 720-975-5368 or jim@evstudio.com for help.  Anytime.