EVstudio works with Blue Spruce Habitat for Humanity on many projects.  We are happy to help them provide housing for wonderful people.  Please visit their site and consider signing up to volunteer or donate.
This time, the project won an award!  We are excited to be a part of the team that won the 2014 Architect's Choice Awards sponsored by AIA Denver and Luxe Interiors + Design Magazine.  EVstudio provided civil engineering and structural engineering for this project.  We worked with Alan Ford Architects on this HFH project.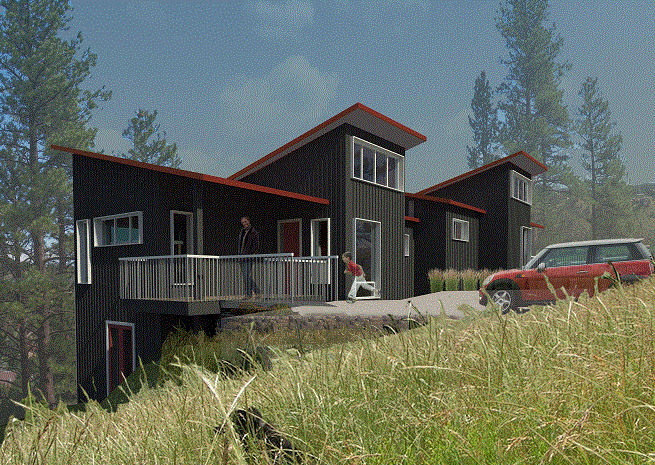 The project is a duplex that was built using SIPs (structural insulated panels) for the walls and roof to provide a comfortable living space that will require only minimal heating and cooling.  The SIPs were provided by Big Sky R-Control.
You can watch them place one of the panels  (video by Alan Ford).