The history of rowing in the Cleveland dates back to the early 1850's. As the past president of the Cleveland Rowing Foundation, and architect, I have always had love of being on the water and the beauty of boathouses. The sport of rowing and sculling combines teamwork, skill, balance, athleticism, and speed. It is a full body workout using legs back and arms while being outside, either on a peaceful tranquil lake, or navigating a crooked industrial river among rusting steel mills.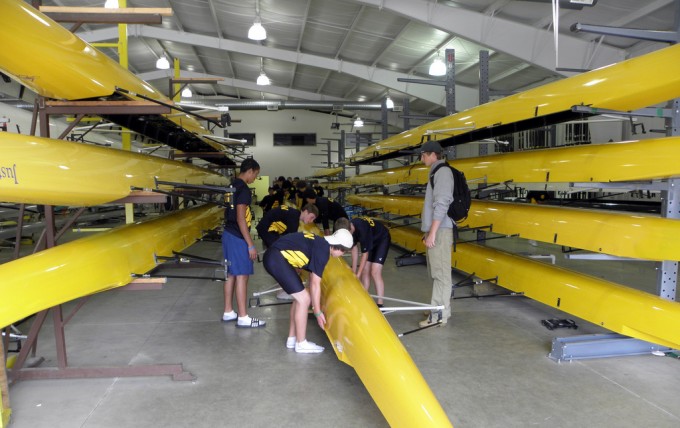 Former Commodore Club: CRF Boathouse
In 1987, I joined the Kent State Rowing Club and later became affiliated with the then Western Reserve Rowing Foundation now Cleveland Rowing Foundation. As a non-profit community organization, CRF promotes health, educational and social benefits of rowing. During my time as president (2001-2003) Mark Silverstein (president (2004-2007) and many others in the club reorganized our Board of Directors and created a boathouse initiative. At that time, the club was located on private rented property, and the future of rowing in Cleveland was dependent on extensions of our lease. The organization was able to bring on an Executive Director (Teresa Gang 2008-2012) and through partnerships with the Trust for Public Land, CRF was able to raise $3 million to purchase a 6.5 acre property and two buildings totaling 26,000 sf for the storage of boats and oars. In 2010 CRF and the Gund Foundation combined half a million dollars to the Rivergate Park (www.rivergate-park.org) which was stipulated to be for public access.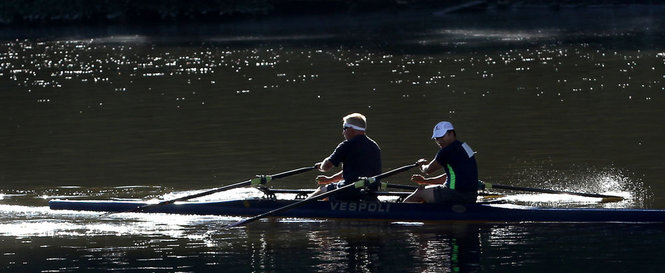 Rowing on the Cuyahoga River Masters Nationals
Today, the health and future of rowing in Cleveland is strong. Throughout its history it has been a vibrant member of the community with Learn to Row days, rowing for the Visually Impaired, Row for the Cure, and the WRRA Summer Rowing League. In 2012, we participated in the USRowing Masters National Championships, and in 2014 CRF hosed the Gay Games Rowing Regatta. As a new member to the Denver community (www.rockymountainrowing.org), I look forward to getting involve here.
Members of CRF include over 1,500 athletes, the Western Reserve Rowing Association, Cleveland State University, Case Western Reserve University, John Carrol University, CSRA, St. Ignatius High School, St. Joseph Academy Girls Crew, St. Edwards High School, and Shaker Heights High School.

For more information about rowing and sculling:
www.usrowing.org
www.clevelandrows.org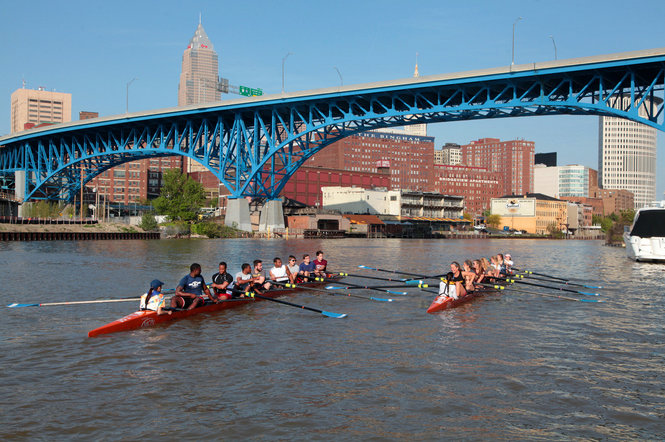 Peter J. Gozar Architect
EVstudio