We have a house under construction in Castle Rock, Colorado. It has a very tight building envelope and a difficult "ridge line" height restriction. It also has a 24'x35′ sport court with an 18′ high ceiling. The solution that makes this possible was the decision to go down.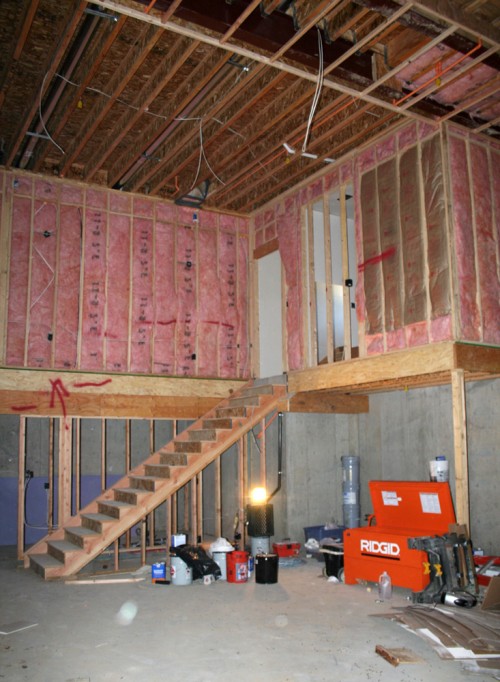 The sport court floor is actually in a sub basement with the ceiling of the sport court contiguous with the ceiling of the basement. The sport court is under both the main house and under the extensive front porch. The top of the stairs in the photo is the basement level. The basement actually has more square footage than the main level as a result.We also took advantage of the new level by adding an exercise room to the sub basement which sits under the basement level.
A few items are important to consider when deciding to go down to create more buildable area. First, you need a soil type that allows you to dig down further without extensive shoring. You also need an engineer to design the exceptionally tall walls, they won't be 8″ thick basement walls. Finally, with this being deeper than the main basement you need two means of egress, in this case we took advantage of the slope of the hill to fit in a deep window well.