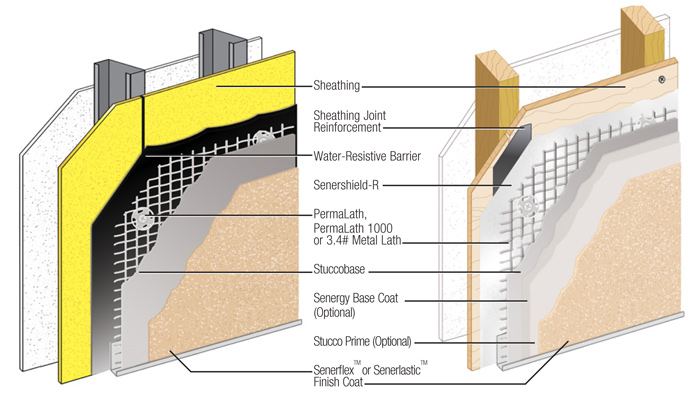 There are basically two types of stucco products and two stucco systems:
Traditional vs Acrylic Stucco:
  Traditional Stucco:
Consists of cement, silica sand and lime. Traditional stucco comes in bags and is typically 1/5 of cost of the Acrylic stucco.  There are virtually unlimited amounts of finish textures that can be produced.  Colors for this type of stucco are very tame and light, they are hard to keep consistent when preparing the product and each batch may very slightly.  Colors are in a powder form and are mixed with cement with each batch.
  Acrylic Stucco:
Consists of resins, sand and powered quartz.  Acrylic stucco is typically packaged in plastic containers and cost 5x as much per sqft in comparison to Traditional stucco. Acrylic stucco can produce many different finishes, but there is a limited number of finish types that can be achieved.
3 Coat System and 1 Coat System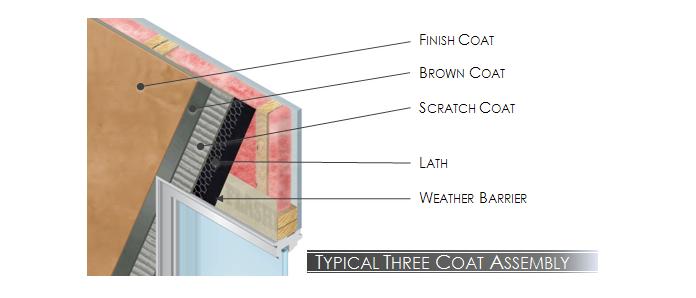 3 Coat System:
3 Coat System Consist of sheathing, Lath paper usually applied over a vapor barrier, meatal lath screen, scratch coat, secondary coat and finish coat.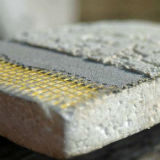 1 Coat System:
1 Coat System usually uses foam insulation in place wood sheathing, with synthetic mesh, scratch coat and finish coat.