I swung by one of my projects today to see how things were coming along. The last time I was there the stairs to the upper level were temped in. Today the steel frame for the cantilevered stairs shone in all its glory.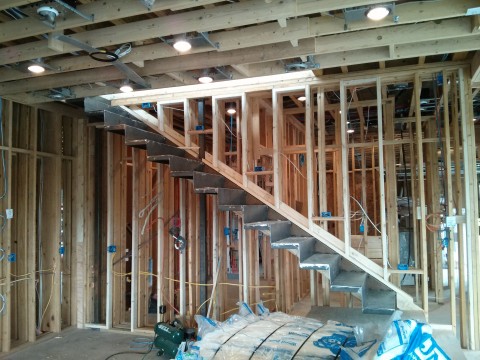 At one point these stairs were going to be glass. It was later decided that that would be a poor choice. So we went back to the original design. Stairs like this are one of the great things about having structural engineers in house.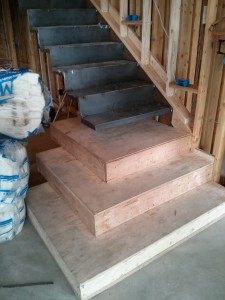 There is frequently a little sobbing that happens when I bring something over to one of our fantastic engineers. After a quick conversation they are even more excited about it than I am. That's really the moral of the story: explore what you want to do then convince someone else on how great it will be. Odds are good you will get a good part of what you wanted. In this case, I got the stairs I wanted.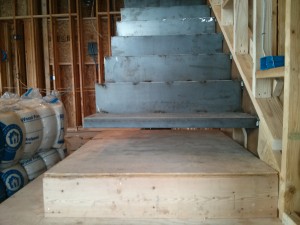 I keep thinking of a magician passing a giant hula-hoop around the stair. Right now we are just seeing the steel framework. These should get wrapped in a hardwood later. I jumped on the stairs while the builder hung from them. It is very solid and hardly moves.