Here are some first photos of the renovation project we designed that is now underway at the University of Denver's Boettcher Center Auditorium.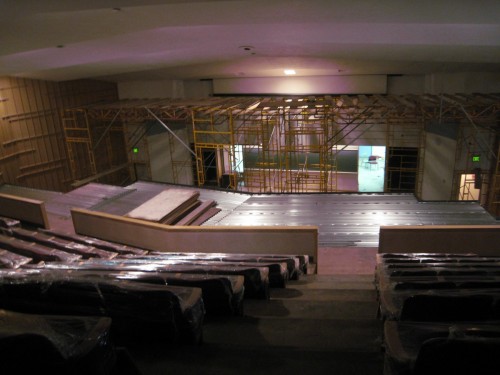 The Boettcher Center is a 50-year-old mini-campus of three buildings in the International Style arranged under a single flat roof about a courtyard featuring a pedestrian bridge over a rectangular pool.  The auditorium is the central hexagonal building which housed a single  300+ seat lecture hall which we are dividing into 3 smaller classrooms to seat a new total of a little over 200.
One of our critical challenges was how to update a uniquely detailed space from 1960 with modern conveniences ( including accessible restrooms, powered seats and a completely new mechanical system) while maintaining the character of the original building.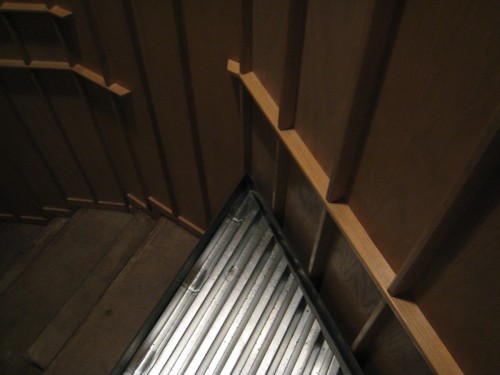 In these photos you can see the skeleton of the large upper classroom's new floor extending out into the lower half of the space, and one of the triangular areas created to merge the new layout with the existing geometry.