We recently had the pleasure of touring the National Renewable Energy Laboratory's Research Support Facility and one of the many features we saw that contributed to their net zero building was Electrochromic Windows.
To be used in applications where there are great views (and as a result, glazing) to the West, which is extremely common in the Denver and front range area, the problem of handling afternoon heat and glare has a technological solution – Electrochromic Glass. This glass essentially has a thin film between the layers, that when stimulated with an electric charge, actually changes its transmittance of visible light.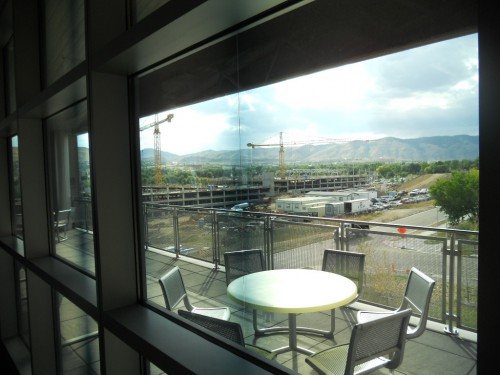 The amount of energy necessary to provide the stimulus is extremely small, according to our NREL guides, and the reduction in thermal gain and visible glare is significant. The transformation takes a few minutes to experience, and the tinting emanates from the electrode line outward until the entire window is evenly tinted.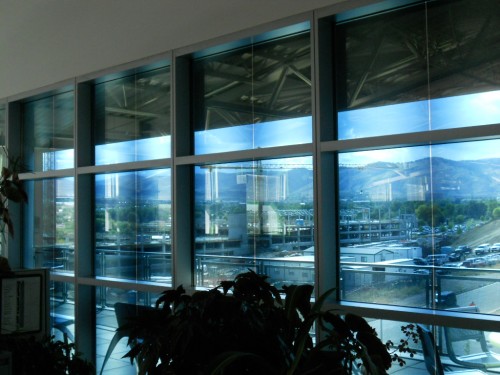 The window tinting can be controlled using photosensors that detect the direct light in order to automate the system and eliminate the need for tinting at inappropriate times of day or on cloudy days. According to our guides at NREL, the cost of this glazing is approximately twice that of a conventional glazing system, and when factoring in the initial and life cycle costs of various other systems that would be necessary to combat the effects of the western sun, is easy to justify.