As Building Information Modeling (BIM) takes over architectural presentation and replaces the chore of drafting, clients have become increasingly hungry for more accurate 3D modelling.  Parts of the building, the presence of which had historically been simply implied, are now expected to show up regardless of their overall importance.  Yet one piece of the model which is seen by all are the external materials.  Getting them to be accurate can go far in selling the idea not only to the client, but also to local municipalities who often exert influence on the final product.
One tool that can ensure the model's accuracy is the use of a website which translates a paint manufacturer's tint into its RGB (Red-Green-Blue) equivalent.  www.easyrgb.com is a site that allows the translation of commercial tints to RGB as well as the reverse when you have an RGB code and want to match it to a commercial tint.
By means of example, say you wished to use the Sherwin William's tint, Night Owl, which you have selected from their color wheel.  Being a dark tint in the cool grey family, the BIM model color selector within REVIT oftentimes has difficulty matching the base shade of grey (too blue, too green, etc.).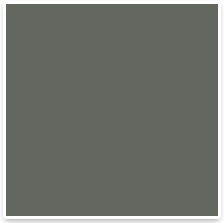 By using www.easyrgb.com, you type in the name of the tint and manufacturer under the "From commercial tint to RGB" tab.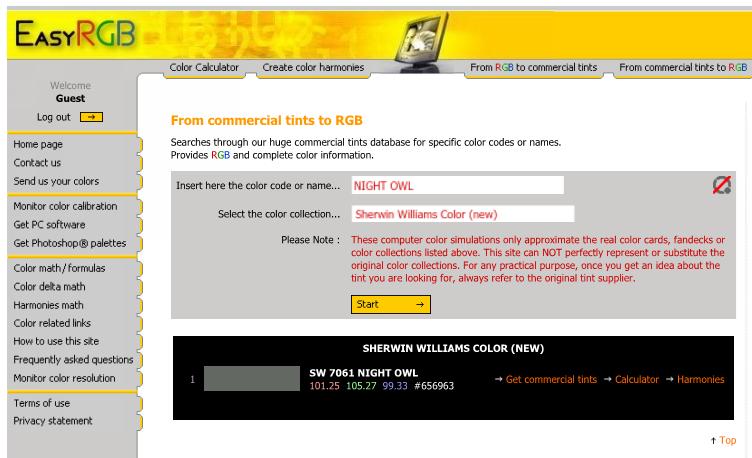 The RGB information is provided within the black box.  For Night Owl, the RGB code is Red:101.25, Green:105.27 and Blue:99.33.
Of course, you can run the operation in reverse and bring in RGB numbers to find the name of the tint for any given manufacturer.  For example, if the color you prefer has a code of Red:130, Green:125, Blue:100 code, www.easyrgb.com will return the closet tint the manufacturer offers to match the RGB values.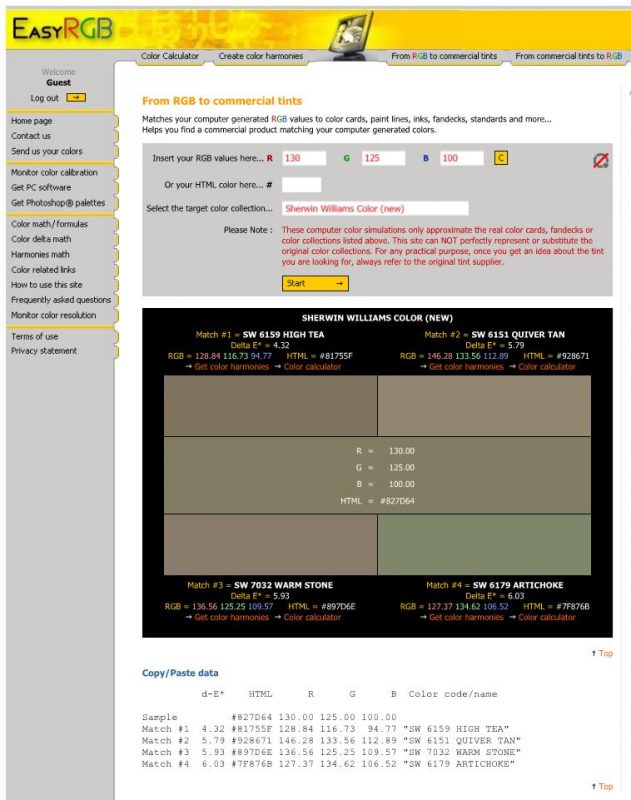 Finally, if you would like to better match your chosen tint with complementary colors, you can use www.easyrgb.com to create color harmonies.  If your base color is Red:200, Green:220, Blue:240 which is a grey/blue tint, you can use the "Create color harmonies" tab to provide a host of well-suited complements.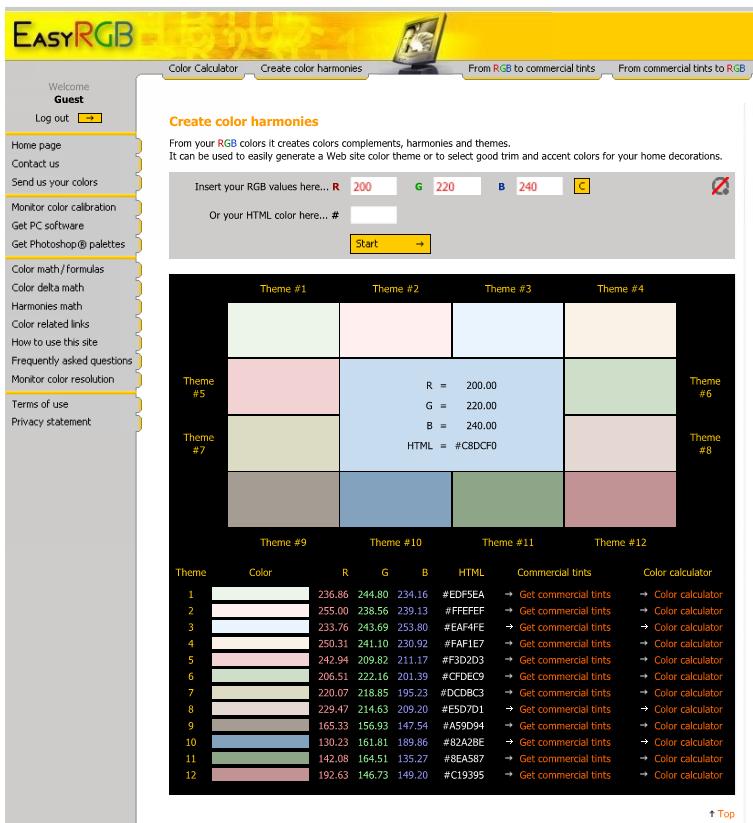 From here you can then cross-reference to get the commercial tints to round out your selection.  www.easyrgb.com also offers a host of other free services from calibrating your computer monitor for better matching to discussing the science behind colors.