Designing a new way to cook
It is such a pleasure to be able to experience an EVstudio design first hand. Recently I was a happy customer of Create Cooking, a 1,600 sf. ft. retail/restaurant tenant at The Stanley Marketplace. At Create Cooking, you choose from a selection of culinary classes that you can participate in individually, or in a group. They provide the food, libations and you enjoy a unique experience like no other.
Upon a tour of  The Stanley Marketplace with some friends they were immediately drawn to the unique design of the space and activities going on inside. They were so enticed by what they saw they signed us all up for Brunch lessons as a small group right away.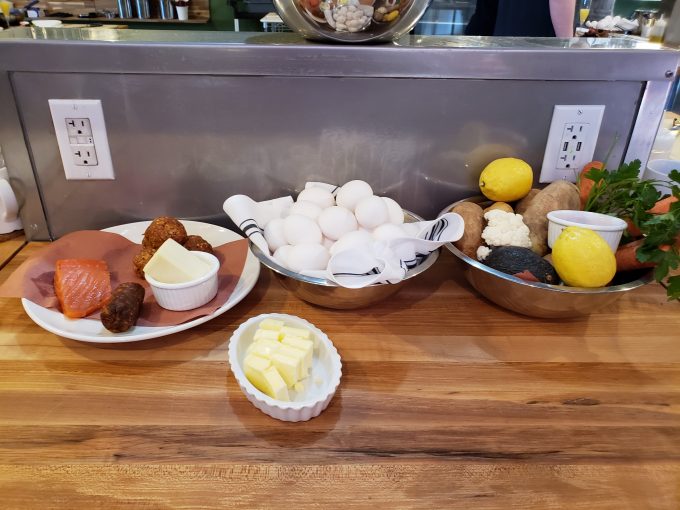 We recently attended our culinary lesson and were pleased to hear we would be making not one, but three brunch classics. A French omelet, pancakes from scratch and eggs benedict with hash. Chef Sean walked us thru every step and his trusty partner kept the bottomless mimosas flowing.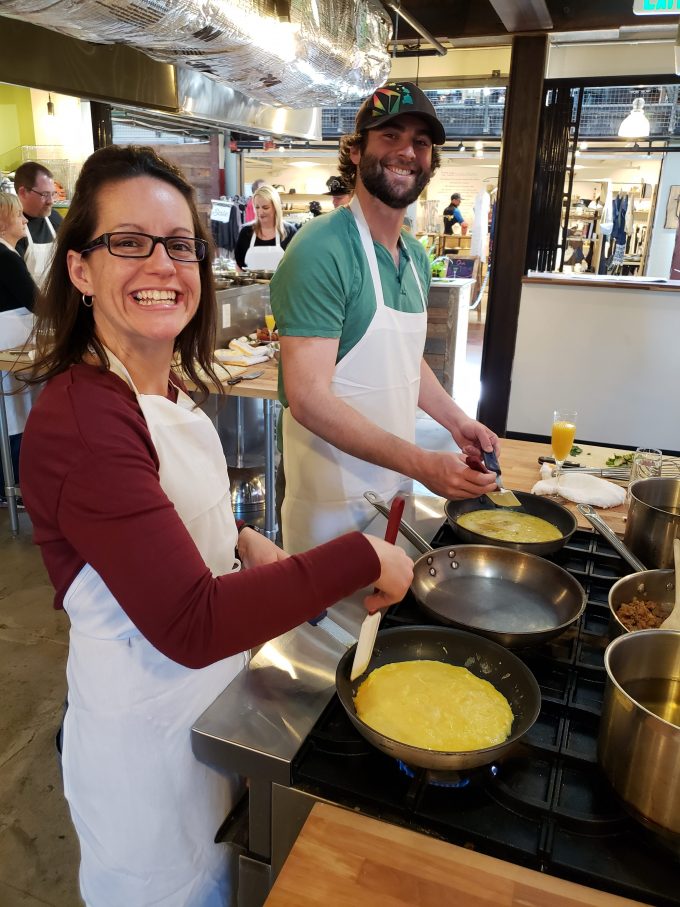 Now truth be told I am not a novice in the kitchen. I cook a lot and addicted to new products and skills. I was afraid I would be there just for the food and not learn anything new. Joyfully, Chef Sean had a lot of helpful tips for any cook and I picked up all sorts of new kitchen skills.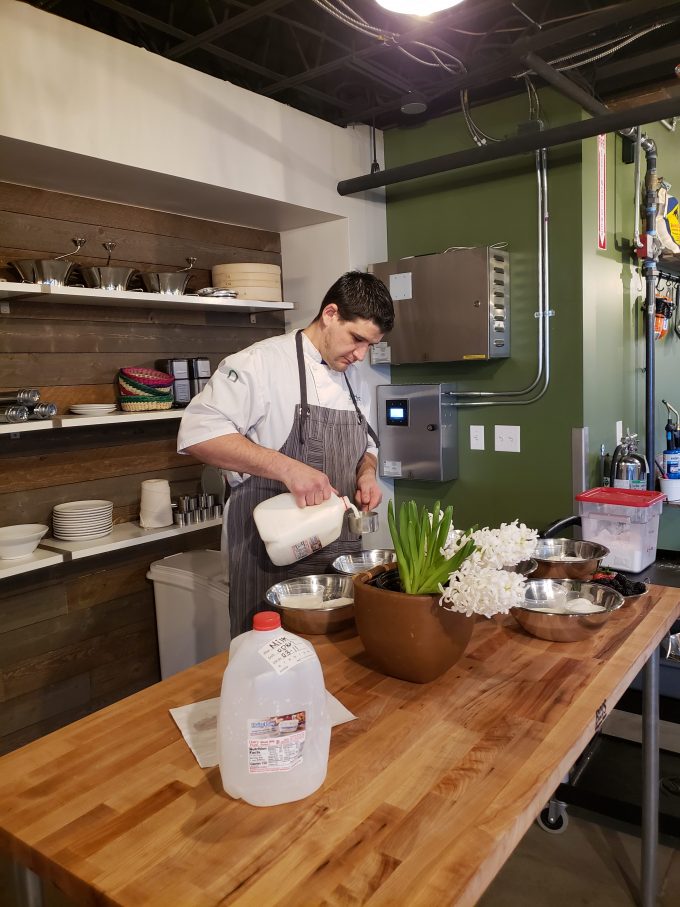 Now that I have been immersed in the space as a user, I can also give high marks to the design. There is plenty of space for three cooking stations, a nice flow to the dining area and easy access to the bar, hand-washing station and kitchen tools.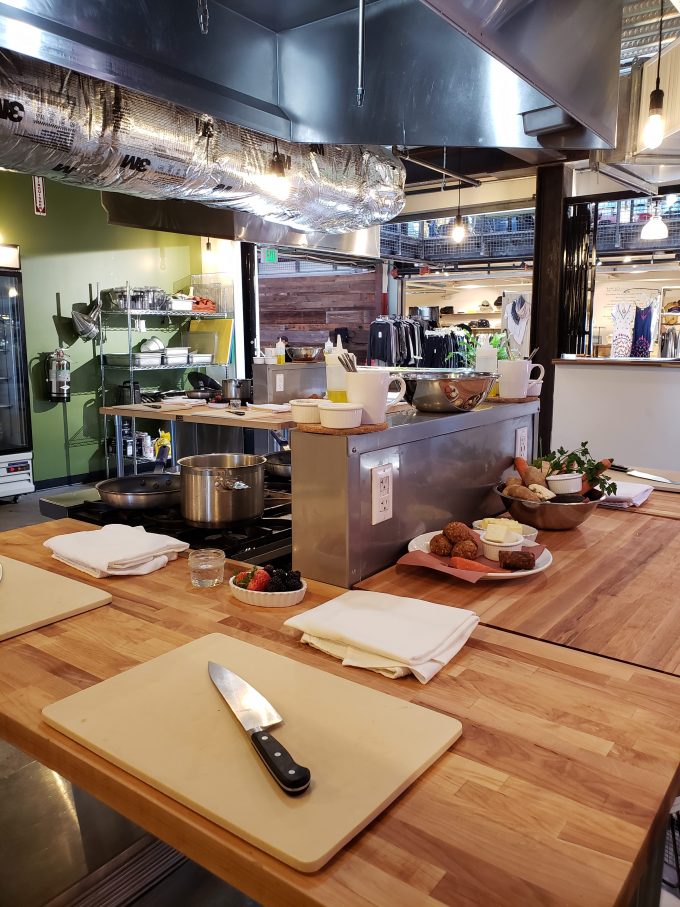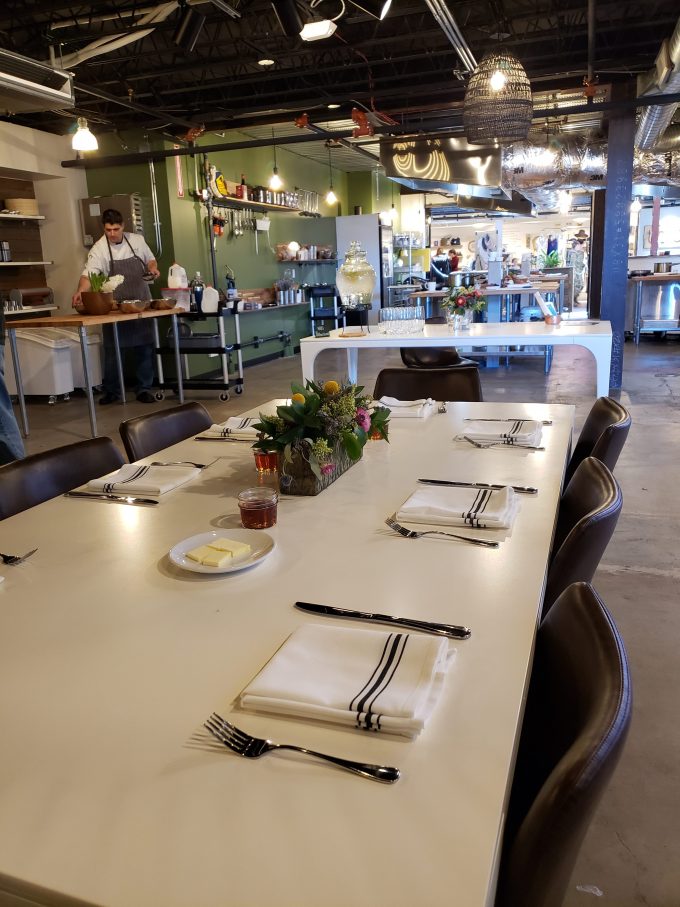 For those of you who have not been to The Stanley Marketplace before it is essential to point out that all the shops are fairly open to the common areas that customers roam. There is very little sectioning off from guests and the entire facility has a free flow feel. This is important to point out as the design for Create Cooking is the same. The "wall"s are basically planter partitions and the "window" spaces have no frames to block guests views of the activity and smells wafting from inside. At first, I was a little wary of people watching me cook, but those fears were quickly swept aside as people looked on in awe and wonder. This openness in design is what drives people to Create's location, spurs interest and drives sales. Every time I looked up from my saute pan I could see guests taking brochures, talking about wanting to join in the fun and inquiring on details from the staff.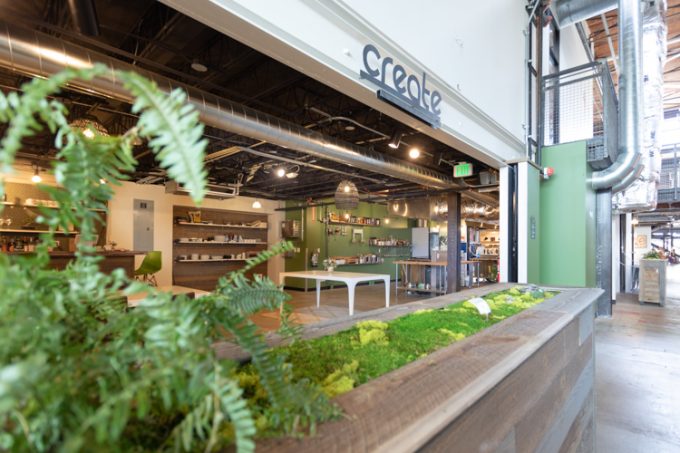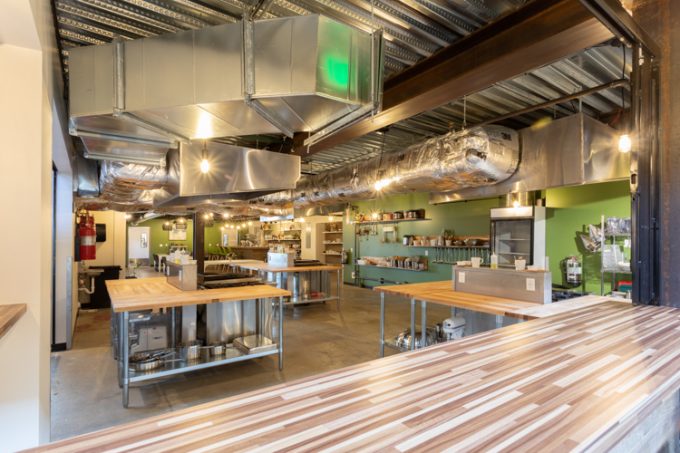 The cooking classes range from 65-100+ per person for a single class, the food is ample, if maybe a bit too much, drinks festive and overall experience elevating. We will be back for a Sushi lesson soon!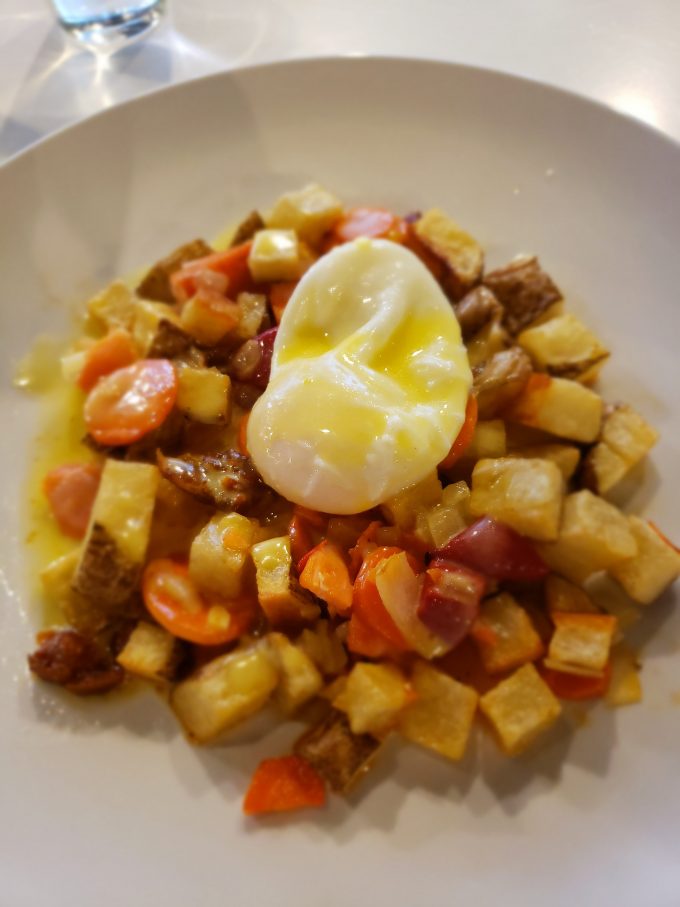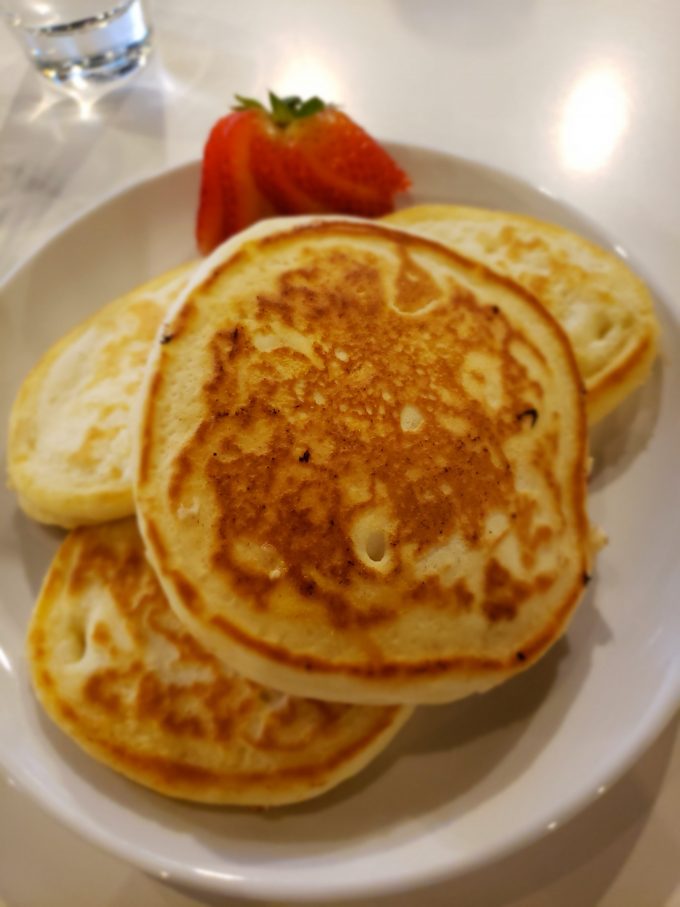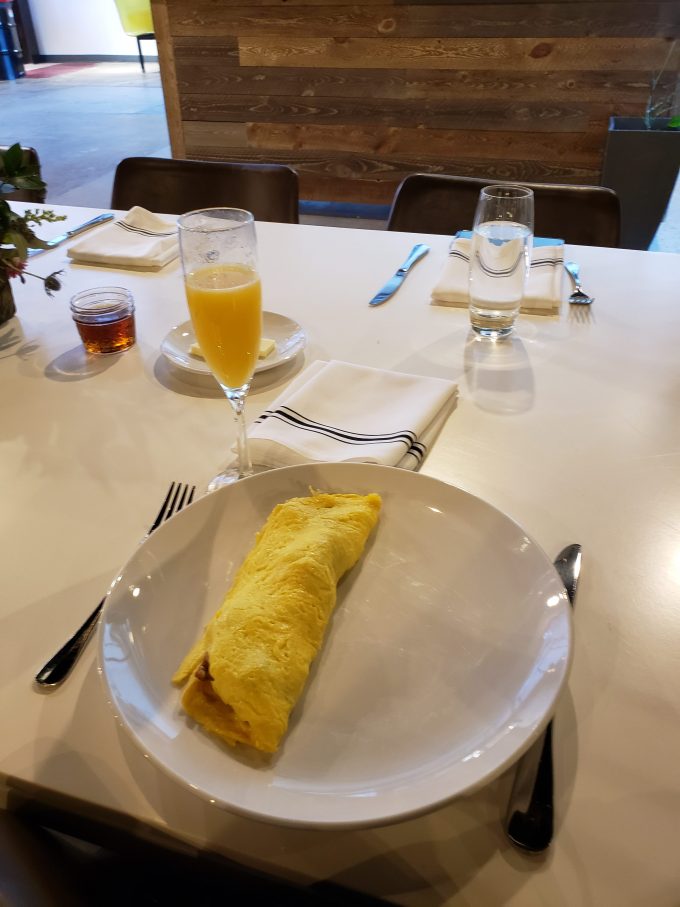 EVstudio provided architectural, structural engineering, and MEP engineering services for this client.