I was born in Denver and am very lucky to have lived here my entire life.  Denver is the best place to live!
The Broncos are, of course, my team.  My blood is Orange and Blue (Navy)!
So, when I received a call from Thorcon Shotcrete and Shoring about a new shoring project for the Broncos locker room expansion, I almost fell out of my chair.  The project is to expand the Broncos locker room into an existing large crawlspace.  The soil in the crawlspace was sloped and had to be dug out and shored.  We designed the shoring to use soil nails and shotcrete facing.  A very strong and simple system that can be used in tight spaces.  As you can see, a tight space to work around existing utilities and a low ceiling.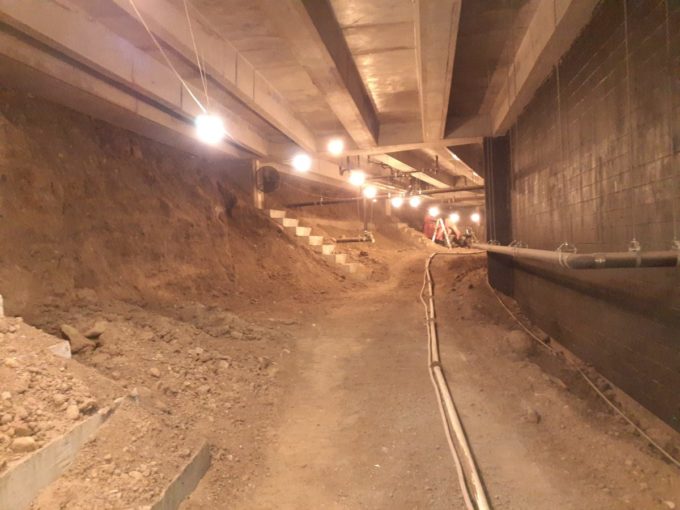 Ordinary excavation equipment wouldn't fit.  Here is an amazing mini track carrier that fits perfectly!  The Yanmar C30R-3!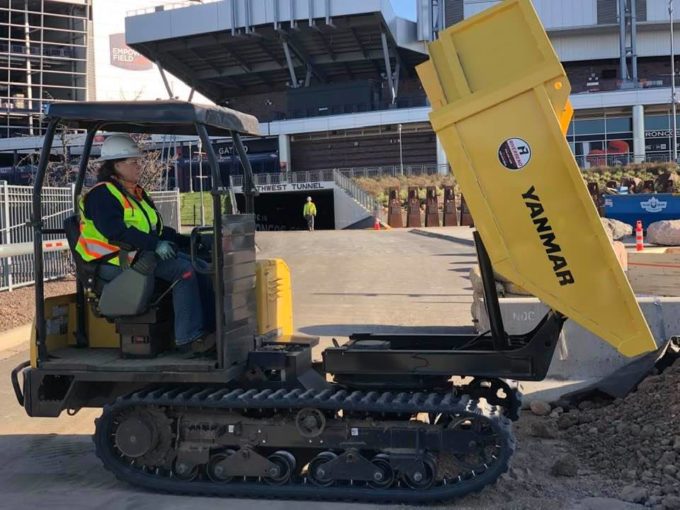 Specialized drilling equipment was needed to fit up at tight as possible to the ceiling.  Amazing work Thorcon to get those nails in place!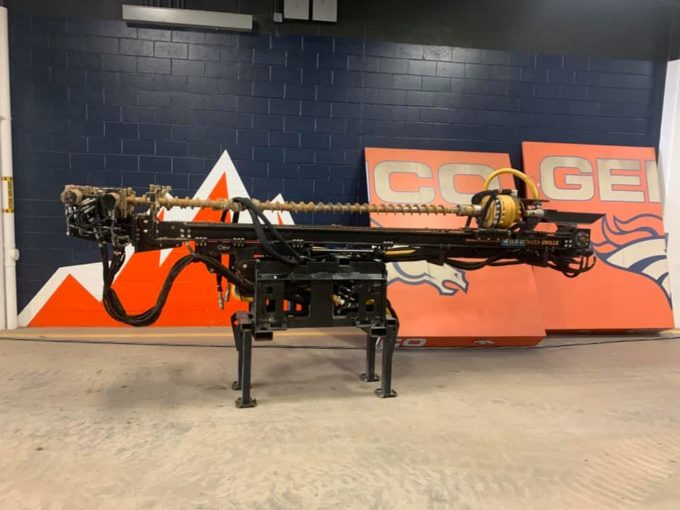 The image below is showing the soil nails drilled, reinforcement in place, and shotcrete about to be placed.  This first stage will continue in roughly 5ft tall stages until we get to the depth needed.  This was an easy area to work.  The more difficult area is tucked back and darker, so the pictures aren't too exciting.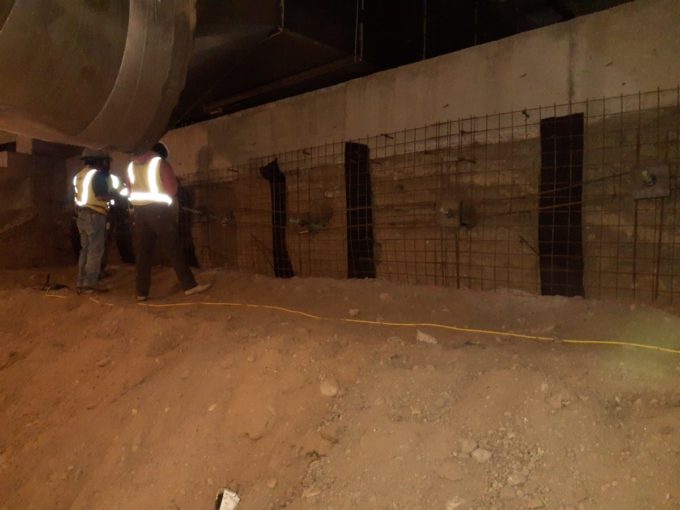 Then the shotcrete is placed.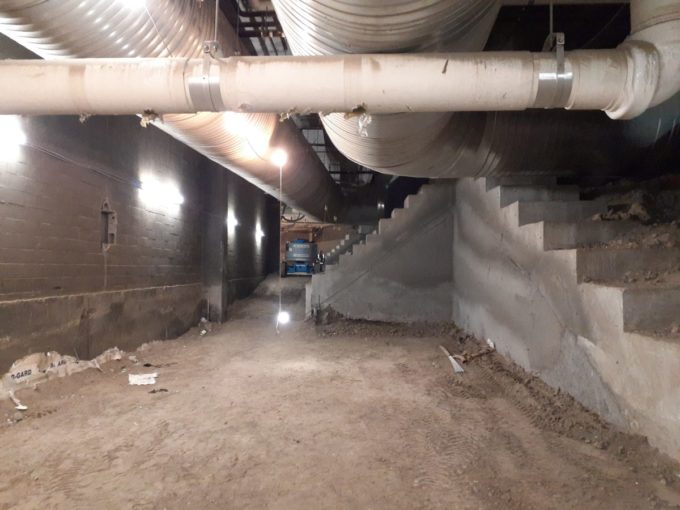 Looking down the created corridor.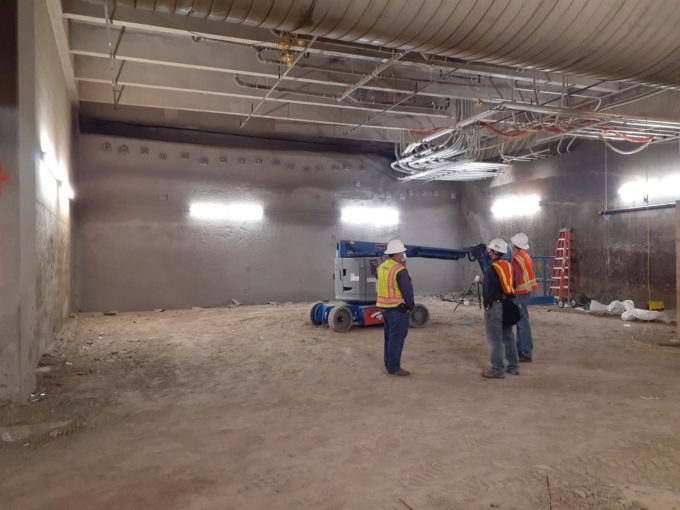 This is looking into the large weight room that was created.  This entire space was filled with soil.
I love visiting this project!  GO BRONCOS!