Rich Muller and Dean Dalvit, EVstudio's golfing powerhouse duo, participated in Catamount Constructors annual golf tournament benefiting the charity Brent's Place – a home for families with children with cancer.  Brent's Place was established in 1997 and is named after Brent Eley a young man who faced bone marrow cancer.  Brent's Place offers families a place to stay while their child is undergoing treatment. Their 22 fully furnished apartments meet the "Safe-Clean" requirements and are located in Aurora and Denver, Colorado.
The event took place at the renowned Hiwan Golf Club with upwards of 140 players.  The Best Ball Scramble competition was fierce at the par 70 course with the winning group coming in at 16 below par.  The EVstudio team was partnered with Eric "Powerhouse" Farrington and Will "The Gun" Bruce of Catamount Constructors.  Both Farrington and Bruce carried the team on the front 9 while Muller's long drives and Dalvit's accurate short game came through in the clutch back 9.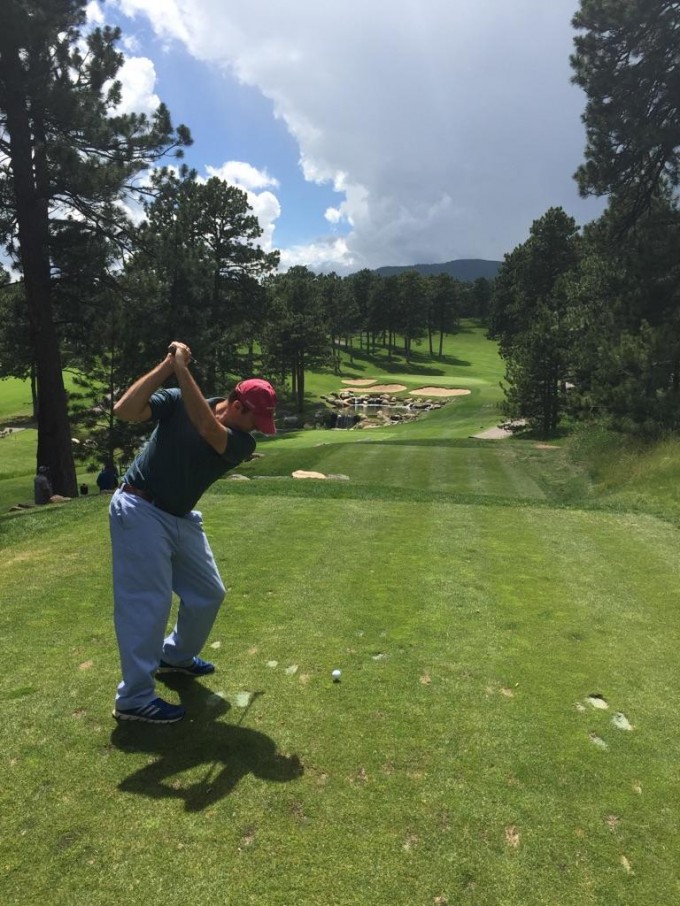 When the last ball dropped, the team came in just eight strokes above par and earned the team the below trophy.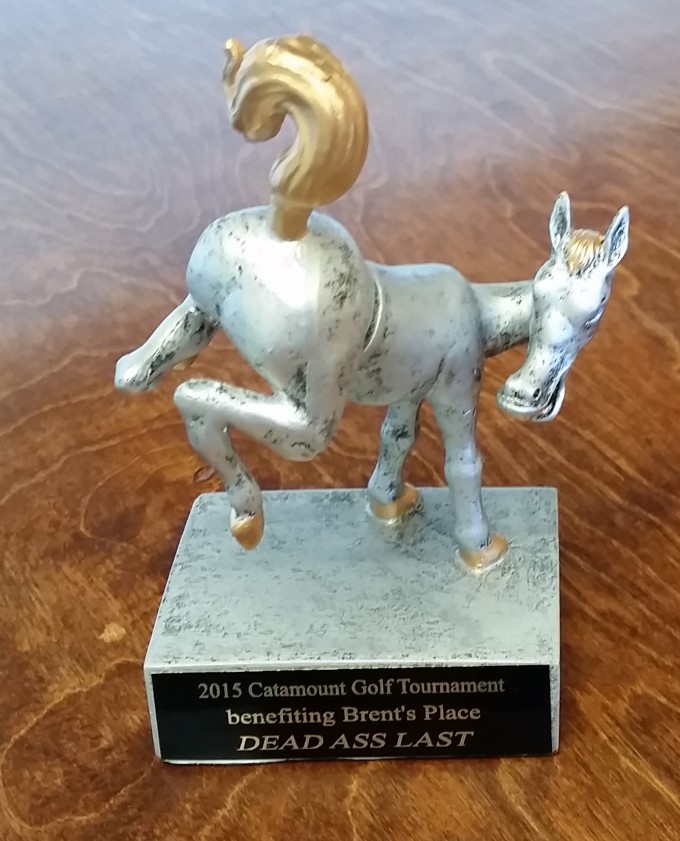 While the EVstudio team did not place as high as we had hoped, we all had a great day on the links playing for a terrifc cause and afterward in the Dean Dalvit designed clubhouse addition.
For more information about Brent's Place, please see http://brentsplace.org/index.html