While we haven't yet had a chance to get professional photos of this project yet, I wanted to share with our followers of the mountain modern home series of posts the Red Fox Run project that was recently completed in Evergreen.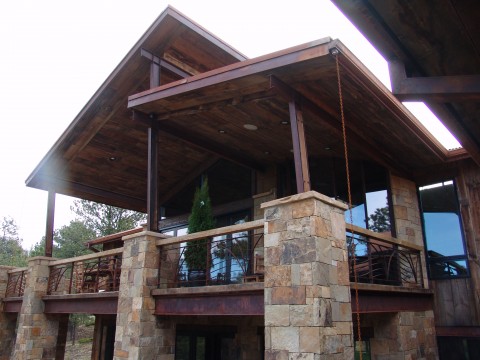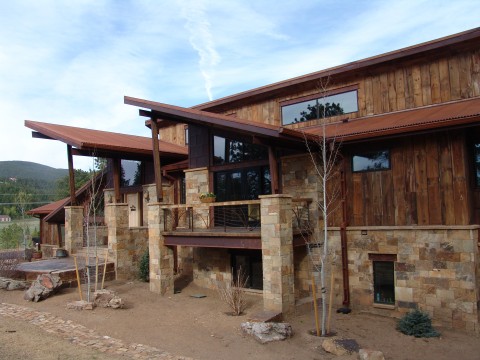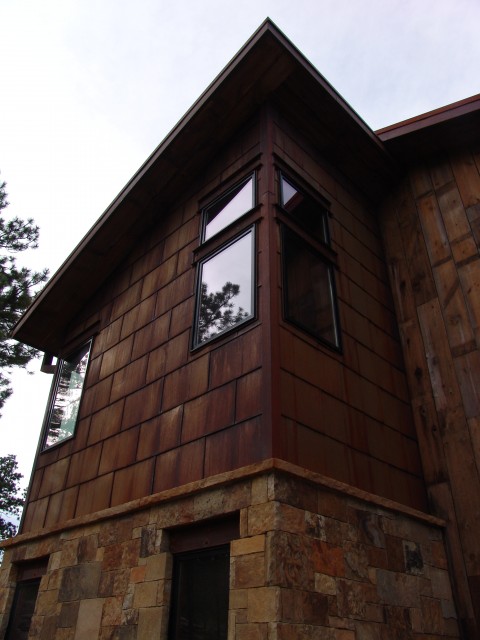 The Materials palette for the exterior of this home are real stone, reclaimed barnwood and custom sized steel panels based on the proportions of the golden section. The richness of these materials bring a softening quality to the more rigid lines of the modern rooflines and massing.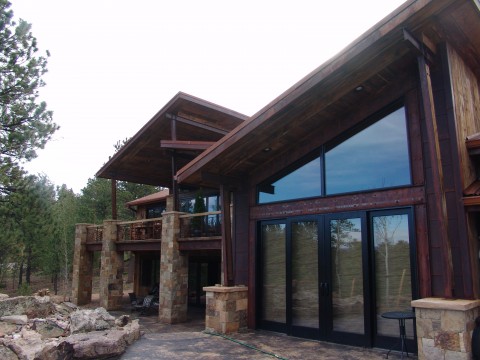 Expressing the structure was something central to the design logic. With large expanses of glass, the steel moment frames required for the lateral structural system were pulled outside of the walls to be seen. They serve as the door and window trim as well as allow for the wall cavity to be insulated and eliminate the thermal bridging that is otherwise  common.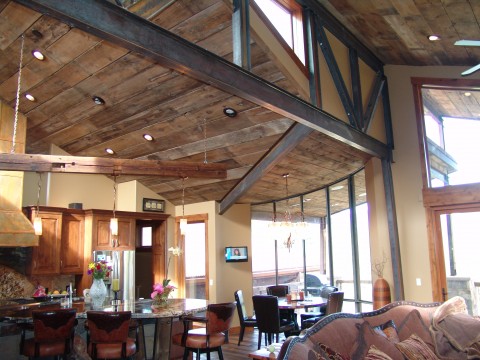 The interior of the home is bathed in light from all sides, while also expressing the same structural language seen on the outside of the home.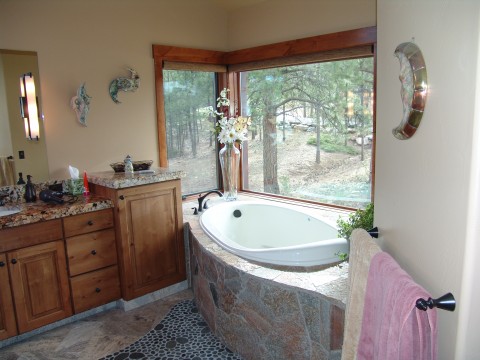 Corner windows provide wonderful light and the organic feel of the interior finishes makes for very livable interior spaces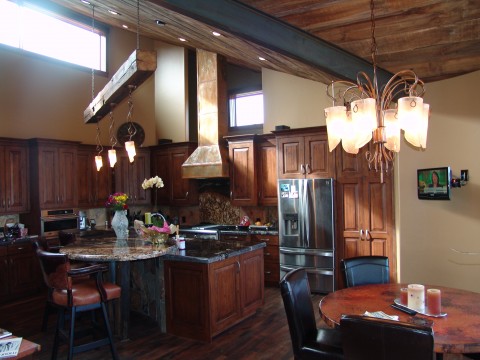 The Kitchen illustrates more warm and comfortable interior finishes that accentuate the mountain side of mountain modern in a space that entertains extremely well.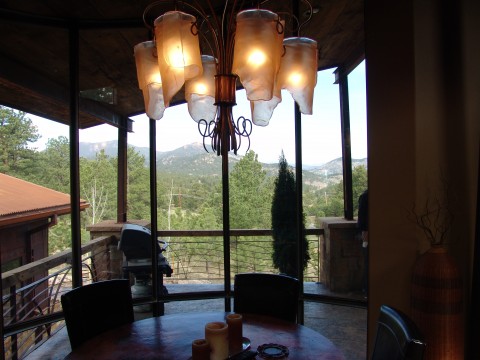 The Dining space is bound entirely by a custom thermally broken steel framed glazing system. This wall is actually made up of an interior and an exterior steel frame securing floor to ceiling glass.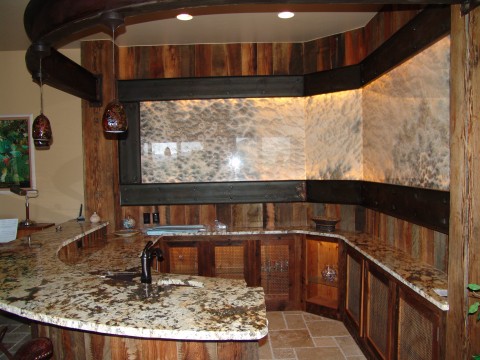 The Wet Bar in the recreation room displays backlit onyx framed in steel c section. Also note the custom curved steel I-beam overhead which bounds the volume of the space in the same steel language used elsewhere in the home.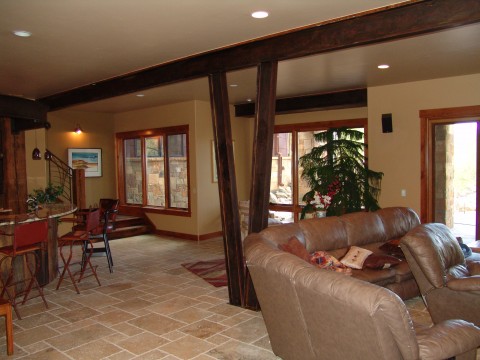 The expansive lower level recreation room is punctuated by the exposed steel in a unique way that separates functions while also celebrating the steel as a part of the interior finish.
Having been living there for some time, the owners have raved about the home's comfort and livability. We look forward to photographing this home this coming Spring/Summer and will post those shots as soon as we have them.
EVstudio provided Architecture, Structural Engineering and Civil Engineering on this sustainable residential project.