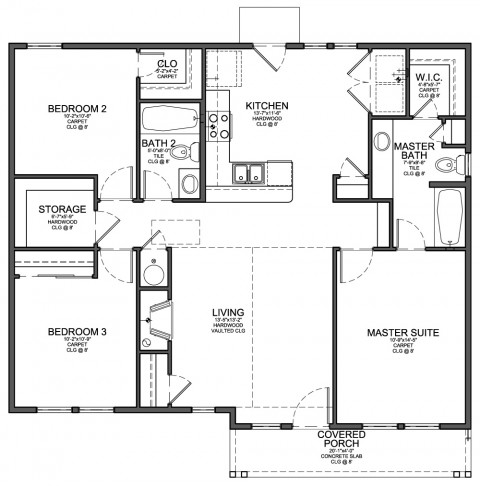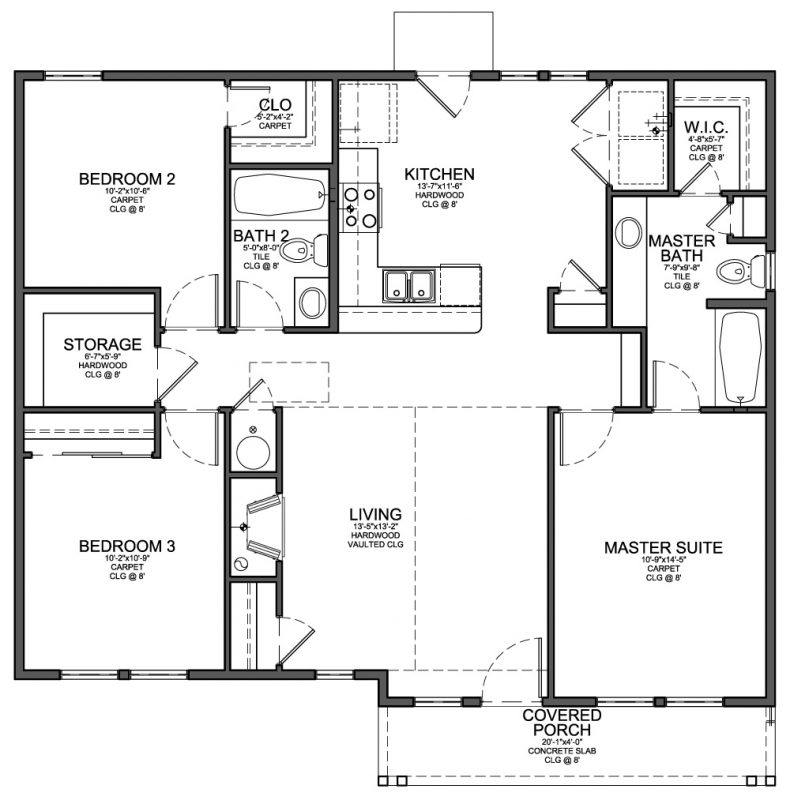 In addition to the many large custom homes that we design and engineer at EVstudio we also put together a fair number of smaller homes. This floor plan comes from a speculative investment home that we designed for an affordable lot in Denver.
In only 1,200 sf it combines three bedrooms and two bathrooms, an eat-in kitchen, a large living area and oversized walk-in storage closet.  Small floor plans really benefit from an architect and the ability to think creatively with minor details of the design. It is important to eliminate hallways and wasted space, combine functions where possible and still provide functional rooms. In some cases we've put 3 bedrooms into as little as 1,000 sf.
This is an example of an 1,100 sf home with three bedrooms and two bathrooms.