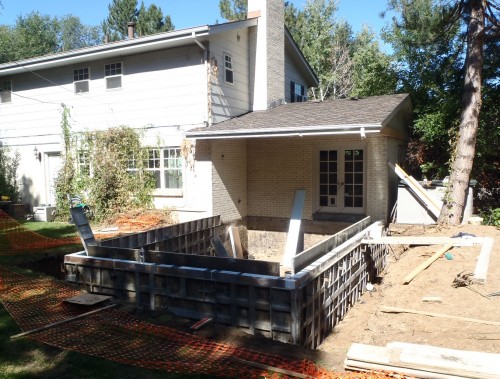 The foundation is ready to be poured for a residential master bath addition we designed in Cherry Hills Village.
The soils report necessitated the use of helical piers and our structural engineer was able to value engineer the number and spacing to minimize cost.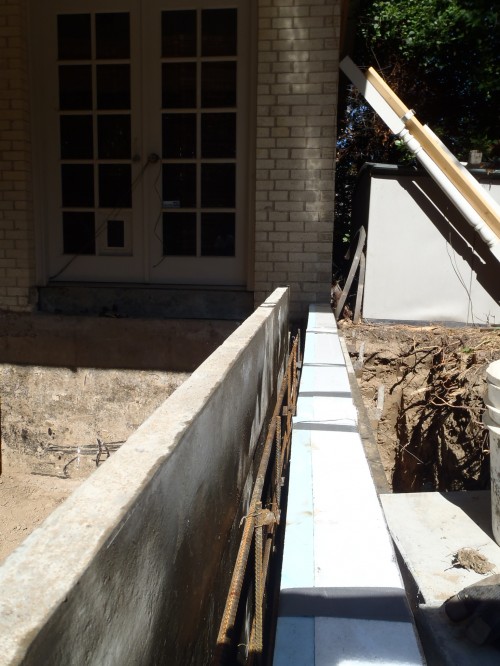 In this photo you can also see the forms at the top of the grade beams which produce the brick ledge.  This creates the clearance between the top of concrete and grade that is required by code while simultaneously allowing the brick to go right into the ground on the addition's exterior.  When using this detail it is essential to grout solid behind the brick at the bottom of the wall to above grade so that the cavity will drain properly.
More updates to come as construction continues!