Recently, I had the opportunity to visit two houses that we designed which are currently under construction. It was exciting for me to visit both of these residences since I designed the electrical layout for the first house and I designed the second in its entirety (architecture, structure, and electrical layout). For more information about the first house, "Grateful Manor" See Katelyn Wager's article.
This article is in regard to that second house.
The site for the house is a triangular-shaped lot in Genesee. A steep slope across the site provides spectacular views as far away as the top of Pike's Peak (about 60 miles to the south) as well as a technical challenge for the design and construction of the foundation. See Alex Knuth's post Killer Views Lead to a Killer Foundation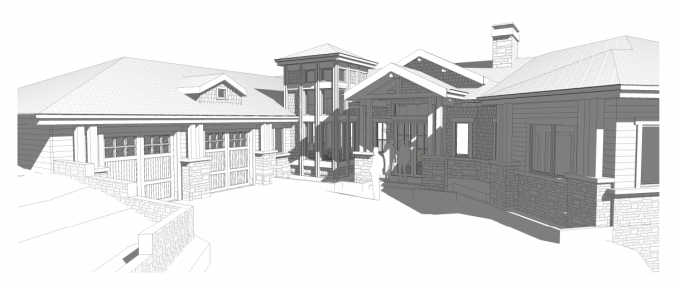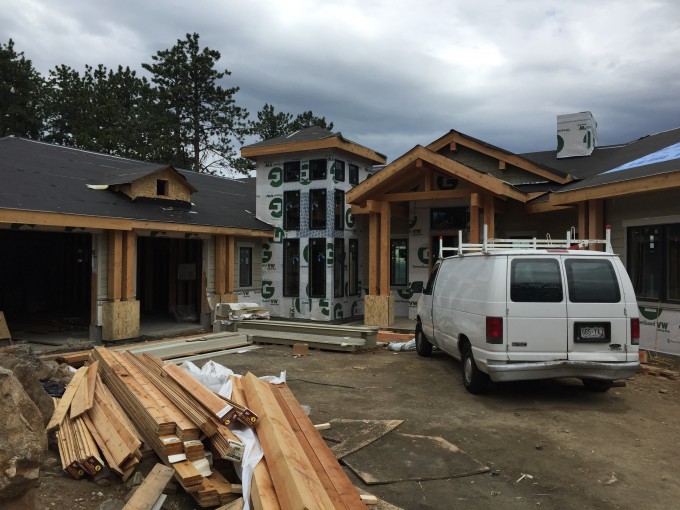 As you walk through the front door of the home, you immediately have a view to the mountains through the Great Room. All of the living areas of the house take advantage of the view and service areas such as the garage, laundry room, and storage rooms, are tucked back against the hillside.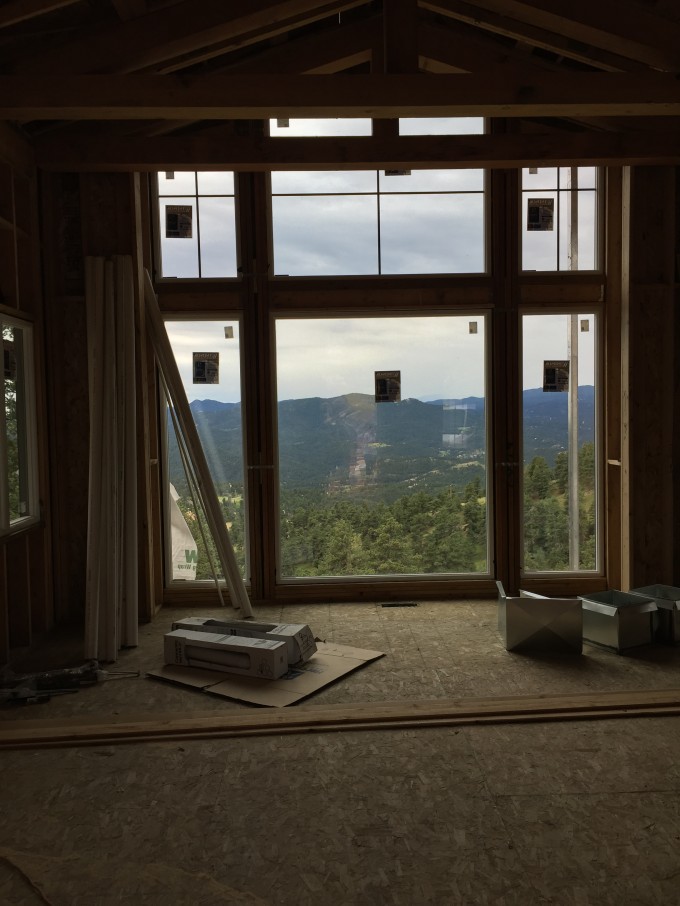 Next to the Great Room is a dining area and the kitchen. Exposed timber creates a line of symmetry from the kitchen, through the dining area, and to the fireplace in the Great Room. An outdoor living area directly off of the main kitchen features an outdoor kitchen and fireplace.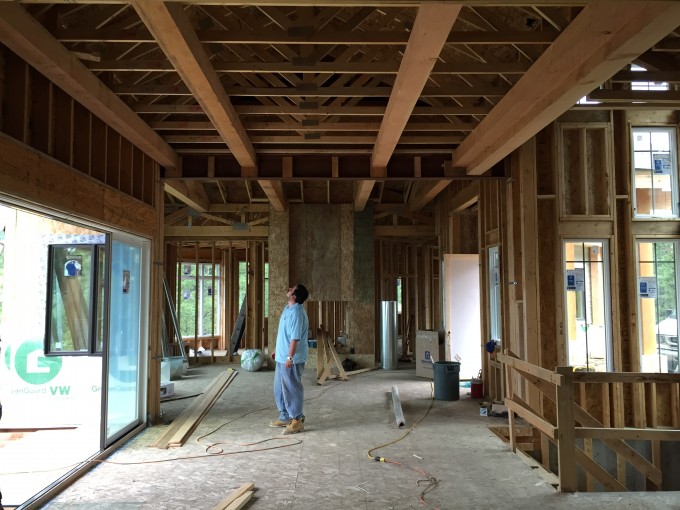 The master bathroom features a cantilevered bump-out with a soaking tub as well as windows extending from the sink countertop to the ceiling. Mirrors will be suspended from the ceiling at both sinks, but the mountain view will still dominate the room.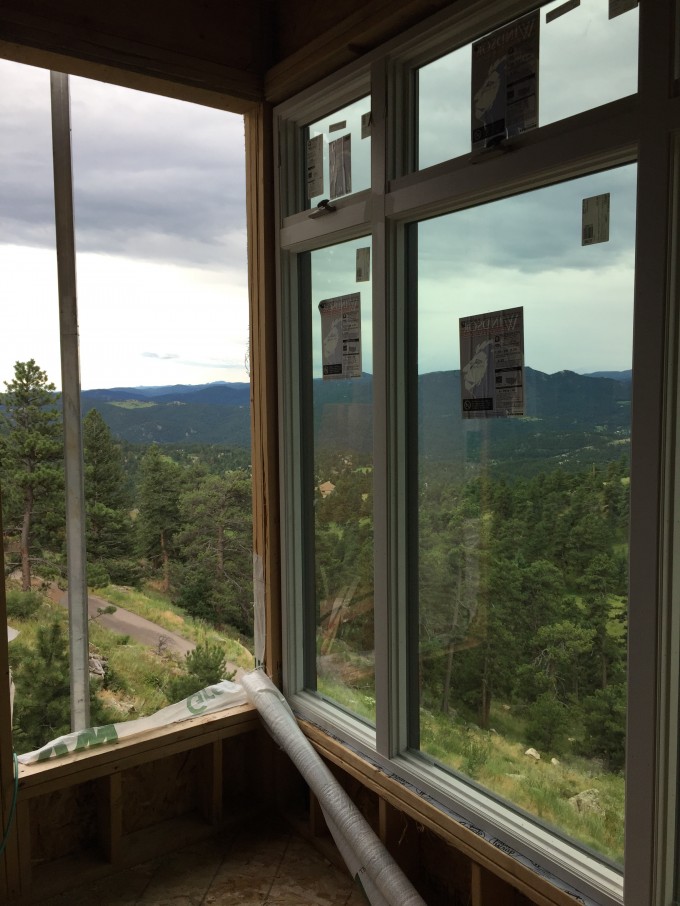 I'll leave you with some views of the back side of the house. We would be happy to work with you on your next project!