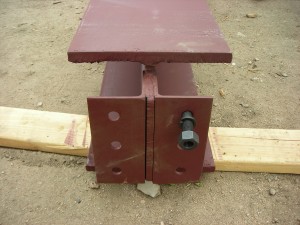 I recently revisited a custom home we designed in Evergreen.  The architecture required a large cantilever of the roof framing.  An awesome look!
But it has it's cost, a large steel beam.  I love designing with steel and appreciated the size of this steel beam even as it lay on the ground.  This will take some serious work to lift into place.  Unfortunately, this was the most cost effective solution, a W12x87 steel beam.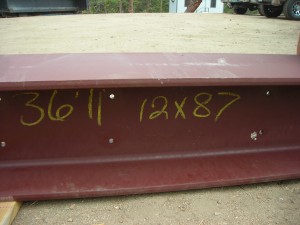 I know this isn't a steel beam that is rare in steel construction, but it's rare in residential.  I would love to see this beam exposed, but as usual the great structural framing I love to see will be covered up.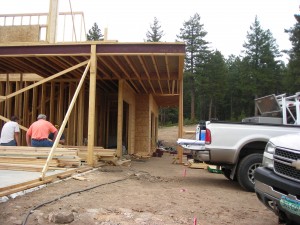 This mountain modern home is looking great and I can't wait to see the finished home.  Lots of glass to take advantage of the great views and a large open space with folding doors that will be perfect for entertaining.