Our Greene & Greene inspired home is almost completely through framing!  Most of the windows are in and the extensive exterior wood detailing is beginning to reveal its character.  Below you can see the dining room with its exposed T&G roofing at the extra deep eave.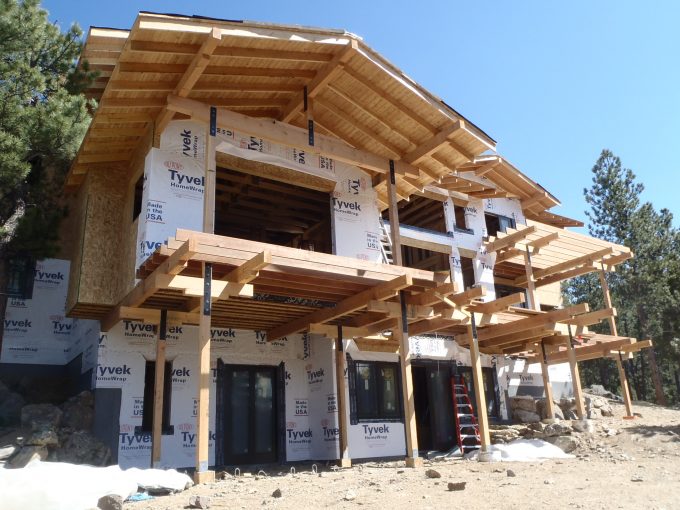 Below is a detail image of a typical exterior corner.  The exposed rafter tails are built into the trusses to ease construction.  The heel height of the trusses were carefully coordinated with the depth of the cantilevered beams so the beams may sit directly on the top plate.  Note the individually mitered rough sawn cedar siding.
In the picture below you can see the top of the fascia vent…it is the black stripe you see at the edge of the roof sheathing.  Most homes have continuous soffit vents which are impossible with our exposed rafters.  The most common solution is a ton of hockey puck sized vents through the fascia on each truss bay, but our solution gets better overall ventilation and looks a lot better.  You probably didn't even notice it on the previous picture.
Our house is wrapped around two trees and a rock outcropping, blurring where the designed landscape ends and untouched wilderness begins.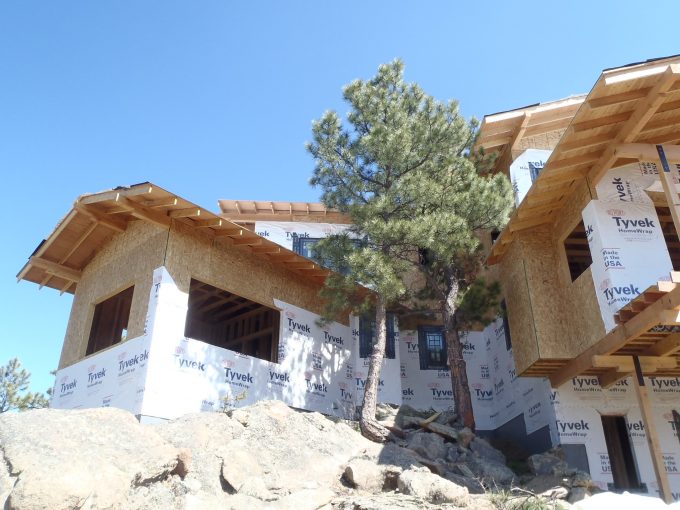 This is the view from Bedroom 3.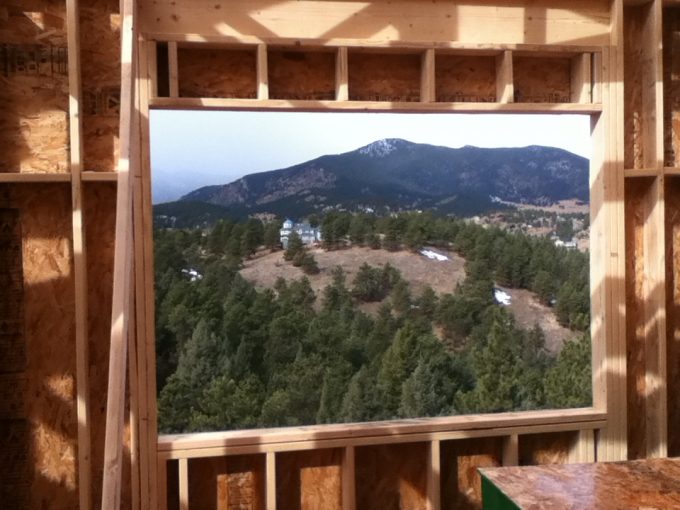 This is one of the trees that the house wraps around in an earlier image.  Here it is currently passing through the kitchen window!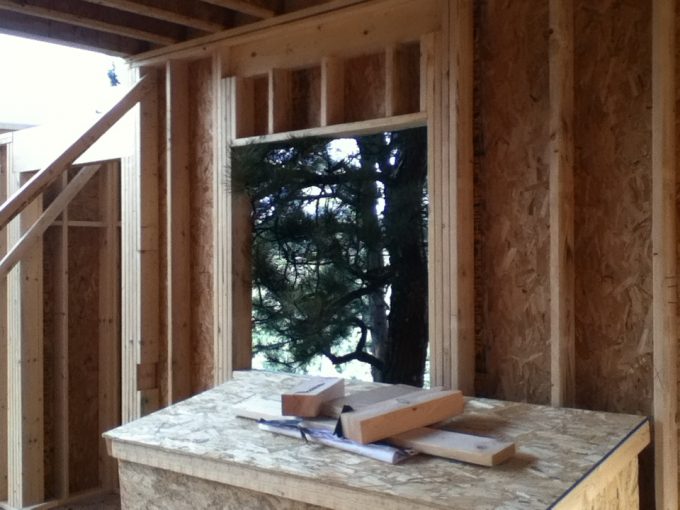 More to come!