The EVstudio structural engineering team has designed countless helical pier foundations, ranging from small repair solutions to new foundations for large buildings.  However, not a lot of us have had the chance to see a helical pier being installed…that is, until now.
EVstudio was asked to design three helical piers to prevent a sinking porch from lowering any further into the ground.  Our inspections department got a call to observe the piers being installed and invited engineers who had never seen a pier being drilled to come along.  Several of us jumped at the opportunity and joined our Senior Inspector, Alex Knuth, in the field to learn about the installation process, inspection requirements, and equipment used for this unique foundation system.
Learning about our designs in the field and talking to the crews who implement them allow us to become better, well-informed engineers.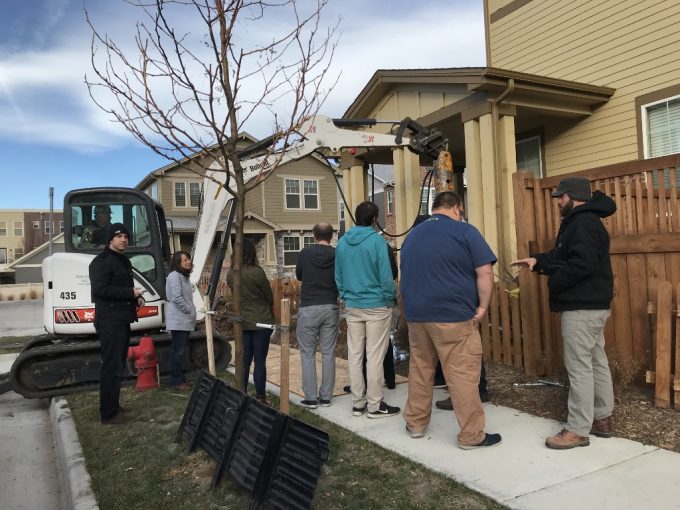 If you want more information about helical pier systems, take a look at a few of our previous blog posts about them (links below).  If you need a helical pier foundation designed, don't hesitate to reach out. 303.670.7242 or design@evstudio.com