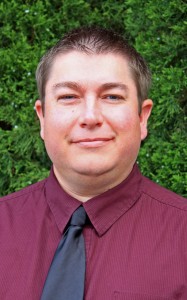 Jim Houlette, the Director of EVstudio's Structural Engineering Department has been nominated to be the HBA's Builder Partner of the Year. Jim and the structural team work with many of the top homebuilders in Denver along with custom home clients, multifamily and a wide variety of commercial building types.
Here are some of the quotes from the nomination letter:
I have worked with Jim for over 10 years; his common sense approach to design and his focus on the client consistently exceeds my expectations. Where others see problems Jim sees only opportunities to solve problems and to be innovative.  Working with Jim is a pleasure and he continues to be an integral part of our team.
John Hovde
Chief Operations Manager
Infinity Home Collection
Jim gets it.  He understands the balance between supporting the architectural design, designing a structure that will perform over time, and keeping cost as a continual focus.  I've worked with Jim for over 10 years in different capacities with different companies and always look for him to be a part of our team of professionals. I hope he wins.
Shaun Winkler
Director of Construction Operations
TRI Pointe Homes
Jim has been a very important team member for Oakwood homes for many years. His dedication and knowledge has enabled us to provide quality homes for less cost by his expertise in value engineering. He has a can do attitude and approaches all jobs with the utmost priority.  Oakwood is very grateful to work with Jim Houlette and look forward to many years to come.  
Donald R. Carpenter
Oakwood Homes, LLC
Director of Product Development