Lokal Communities has hired EVstudio for this exciting set of triplexes. The Promontory at Northgate consists of four different plans. There is a triplex floor plan along with three duplex floor plans. EVstudio has completed full structural plans for all four floor plans.
The triplex consists of floor plans named Briley, Cayla & Colson. The Duplex is split up in to three different floor plans consisting of either Briley & Cayla or Cayla & Colson. There is also a separate floor plan consisting of just ranch floor plans named Lilli & Stella.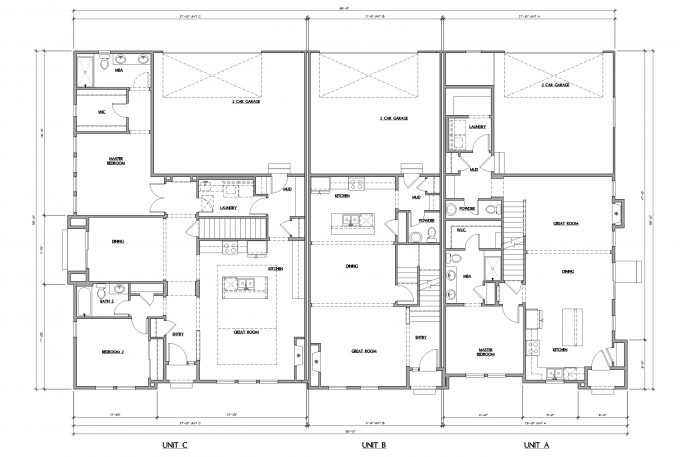 Lokal Communities has the first triplex almost completely framed out and can be seen in the pictures below.
More information can be found at http://www.lokalhomes.com/promontory-at-northgate.html