Sapphire Build and Structure are 3D software tools offered by Mitek for analysis of wooden members including floor joists and roof trusses. It allows you to analyze joists and beams and automatically resizes them as necessary tracking the loading conditions. They also offer a free viewer for Microsoft Windows OS and an app for Apple iOS for jobsite collaboration. With their Autodesk Revit plugin it becomes an extremely versatile tool in an architectural setting as well being able to export models from Revit to insert into Sapphire.
Sapphire Structure is mainly utilized in a production environment for panelization and truss design. Sapphire Build is a sister product with a more limited functionality that allows for joist and beam design and has the panelization and truss design tools disabled.
This revolutionary program is constantly evolving and will become a main stream application in structural offices alike in the near future. Sapphire is the future of Structural analysis in single family custom homes with it's excellent 3D visual representation of the structure and smooth navigation and the ease in which it allows you to analyze a wooden structure.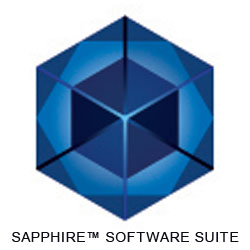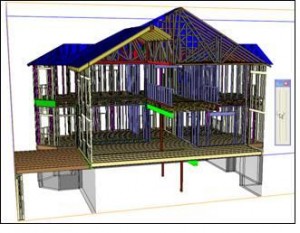 Wireframe illustration created using SAPPHIRE Structure.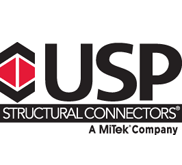 USP structural connectors are also part of the Mitek family of products offered.
Being one of the only engineering firms offering design services with Sapphire please contact our Structural Engineering department for inquires on how we can design your new home using this state of the art software.

All images courtesy of http://www.mitek.ca