We were honored to work with Dr. Valeri Leswing of Mountain Pediatrics on the design of her medical office space for pediatric medicine in Evergreen.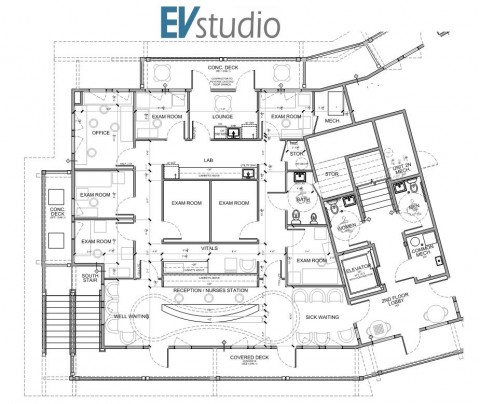 The floor plan for the pediatric office has 7 exam rooms, a private office, employee lounge, an area for gathering vitals as well as a lab space with a reception area that distinctly separates sick children from patients there for well checkups. The plan is very efficient and maximized the use of space as well as efficiency in operations. We worked directly with Dr. Leswing to evolve the design to suit the needs of her practice. We will be photographing the space soon, so look for pictures of the interiors of this great project.
Mountain Pediatrics is located in the Diamond Building at 31955 Castle Court, Evergreen. You can learn more about Dr. Leswing and the practice at their website linked HERE.