The Diamond Retail and Office Building in Bergen Park is finally complete. Below are some photos of the finished product from the outside. The building is 12,184 square feet across three stories with full elevator access. The timbers, posts, doors and windows are Honka product from Finland. EVstudio took the project from the very beginning with the site feasibility study, all the way through completion, and beyond, working on the tenant finish for the interior spaces. The contractor on the project is Mark Jermano with Millennium Builders.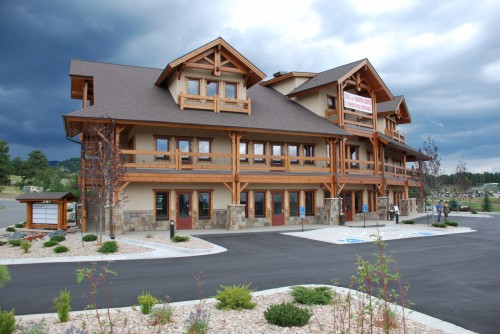 Millennium builders attended to every detail and the workmanship has been top notch. The owners have been great to work with throughout the process, and have made timely decisions that keep the quality and integrity of the building in mind every step of the way.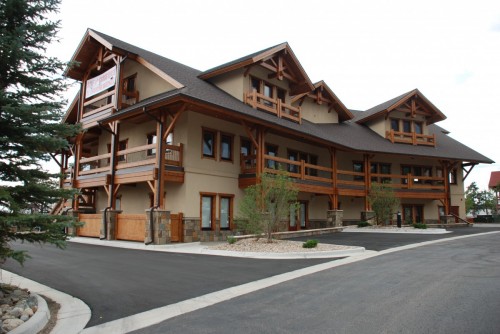 Remembering our rendering for this project (view from the North), it is remarkable just how close to the final finished project we were able to achieve. Considering that the rendering was used in marketing, and even board approval for the overall development long before a shovel hit the dirt, it is that much more important that the vision was accurate from the very beginning. Now we just need to find the right cars to park in the lot!