When you think of a pioneer, you think of someone who is willing to give up what they know to embark on a journey unknown; one who is unafraid of the possible negative consequences because they are so blinded by the positive possibilities.  This is how I view my coming to Denver from Oklahoma City (a pioneer town with a pioneer spirit in its own right).  This pioneering spirit is also what drew me in to EVstudio in the first place, as it is an A/E firm not like many others.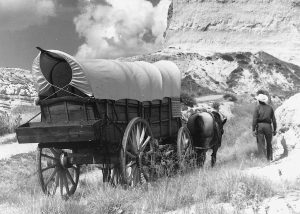 I mean, I work with a group of architectural and engineering pioneers, people who are always looking for the best way to design or construct the built environment.  People who are not only looking to do things a little differently, but who are also trying to make the way we have always done things work more efficiently.  After all, it is hard to be a pioneer in an industry that has its ways of doing things.  Pioneering the built environment is a difficult task because there are so many different people involved, what you really need is a team of pioneers; from the owner to the engineers, architects, and designers to the contractors making the design come to life.
Pioneering in the built environment is all about stepping out there with a design or construction method and then figuring out how to make it a reality as the project progresses. Being a pioneer is all about making dreams become realities, and the realities are what make EVstudio stand out from the rest when it comes to the built environment.