Your architect should  be supplied design and calculations for review of wood trusses prior to manufacturing. This allows the architect to verify that the intentions for the architecture side of things are matched up with the truss design.
The graphics are simplified examples (courtesy of WTCA) for various truss component's terms and configurations. Understanding the terms is key to efficient coordination with pre-engineered truss engineers.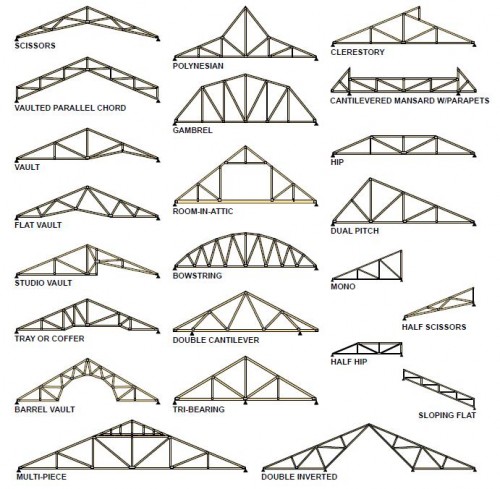 Typically architects and structural engineers do not  perform the design and engineering calculations for a pre-engineered wood trussed roof as are required for acquiring a building permit. The manufacturer does these designs utilizing their proprietary systems and our design criteria and layout.