PUReWall panel system is a unique building system that panelizes the building envelope into sections.  The system allows for the elimination of up to 30% of material waste.  Also, the onsite assembly of the building envelope may be reduced by up to 60% to 75%, according to the manufacturer.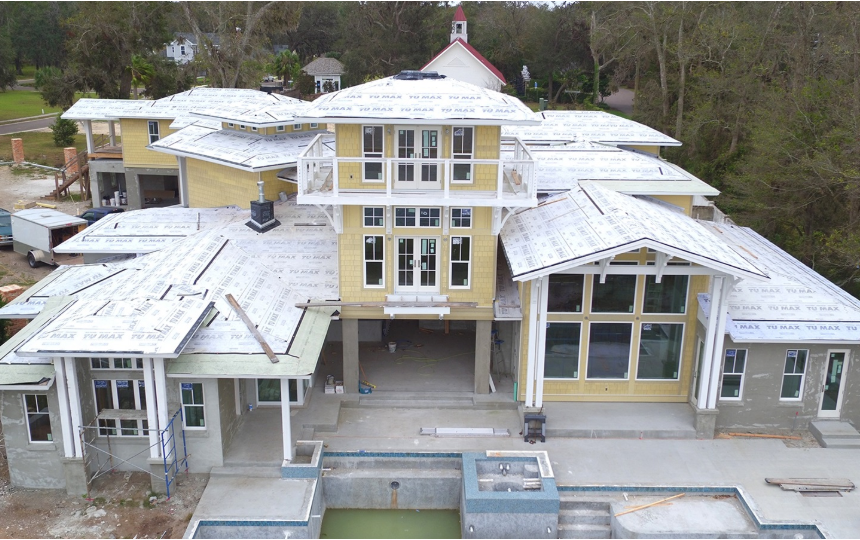 PUReWall Overview Video:
https://www.youtube.com/watch?v=XSsY_q6u5uI
The PUReWall panel system consists of outer polyisocyanurate rigid foam board and closed-cell spray polyurethane foam formulation for a highly structural, energy-efficient panel.  Depending on the climate zone of the constructed building, the PUReWall system can be adapted to meet local code requirements for required insulation.
Here are some examples: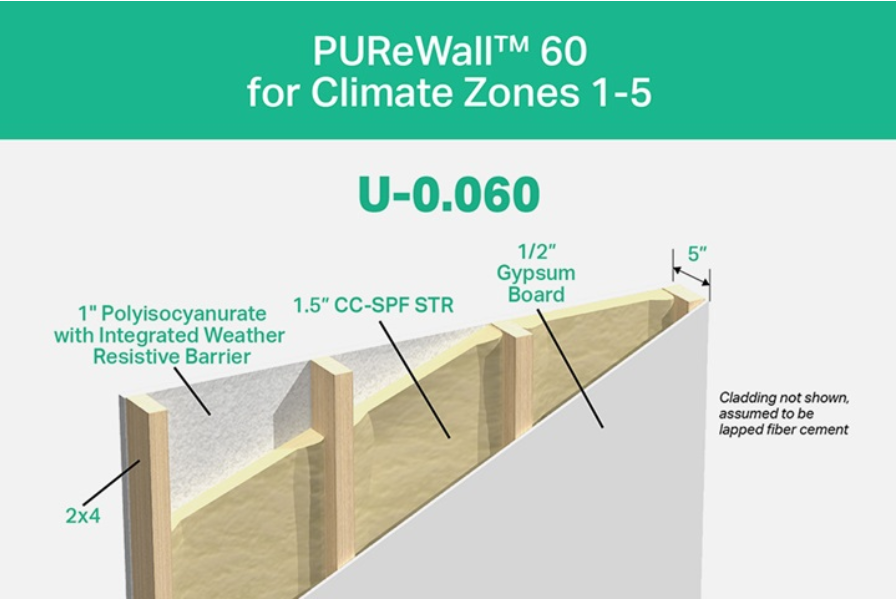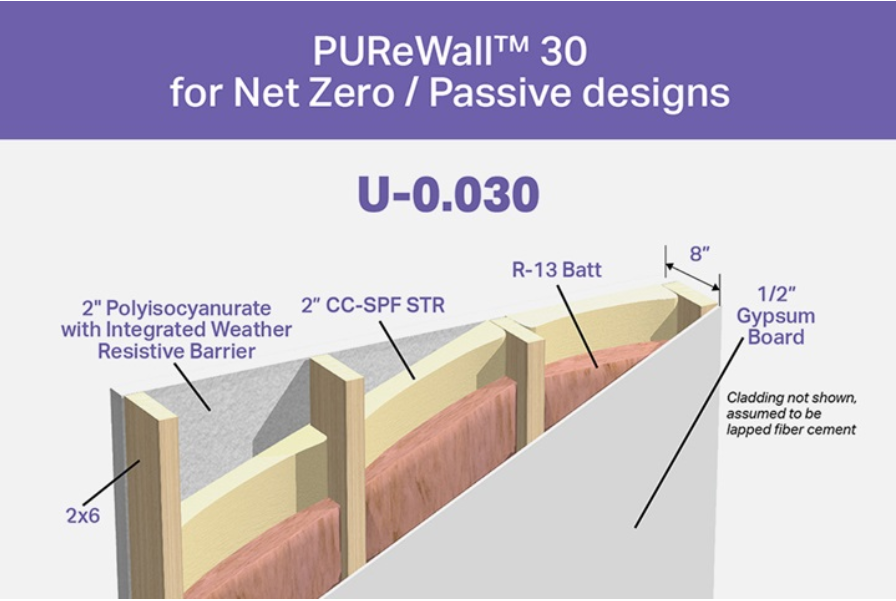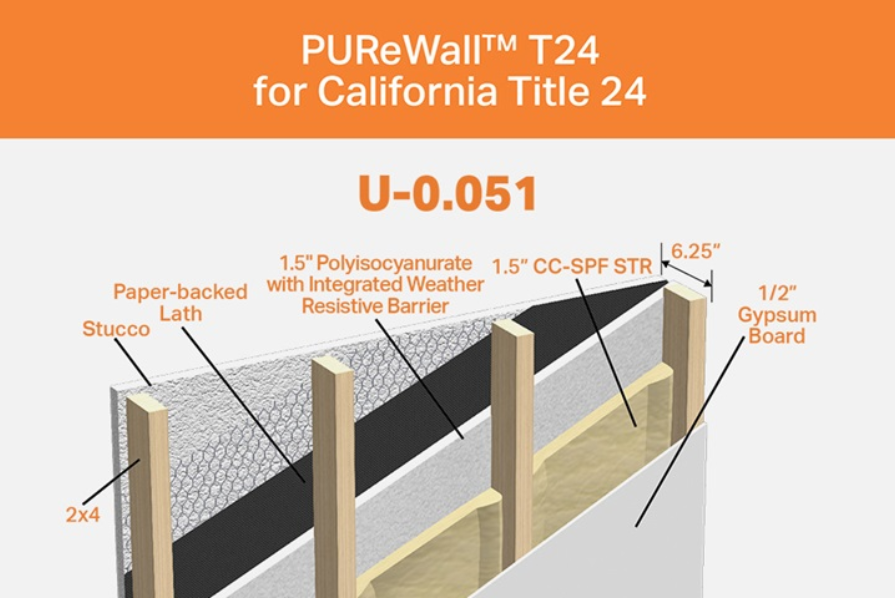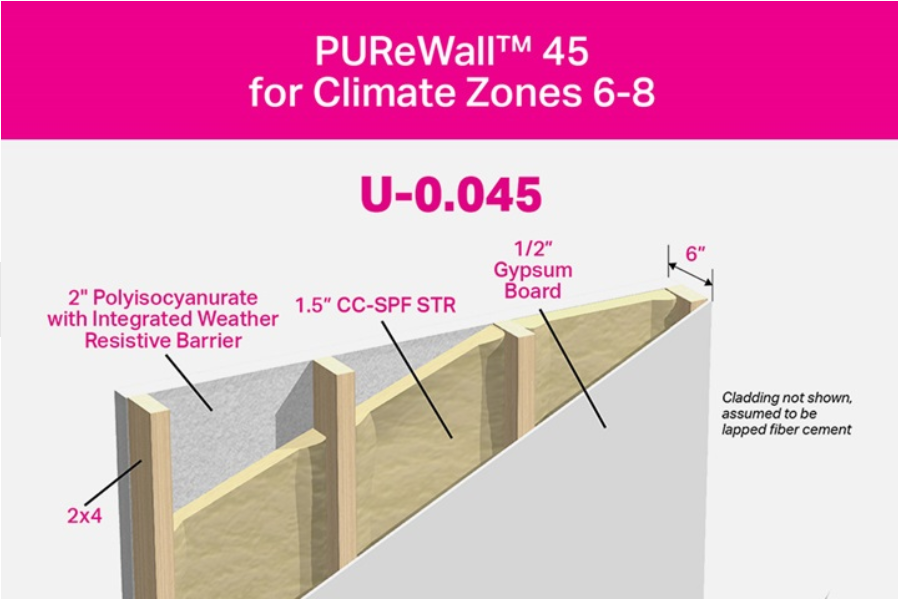 Structural Integrity:
When it comes to structural integrity, the PUReWall panel does not disappoint:  when used with structural polyiso sheating, it eliminates the need for OSB Sheathing or exterior gypsum boards, for achieving transverse and lateral sheer strength. At 16," O.C. will achieve 300 PLF per Portal Frame Hold-Down (PFH) testing by IBC 2308.6.5 standards. Polyiso boards weigh on average 15lbs per sheet vs. the 45lb for the OSB.
Quicktie cable system is used for the hold-down system versus the typical HD straps.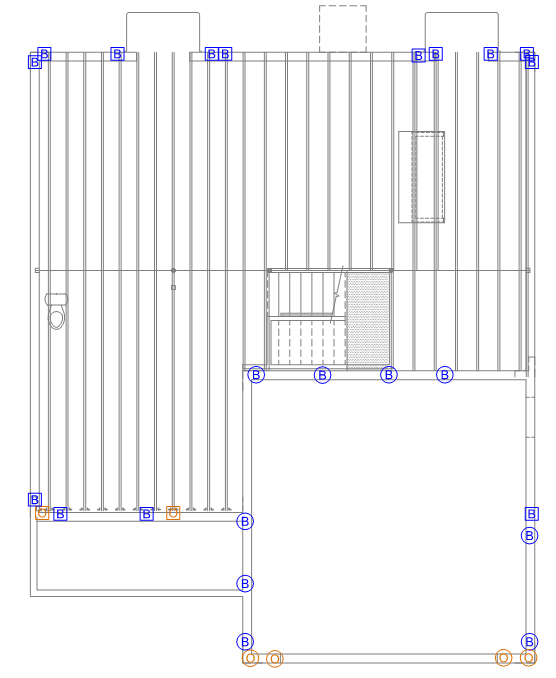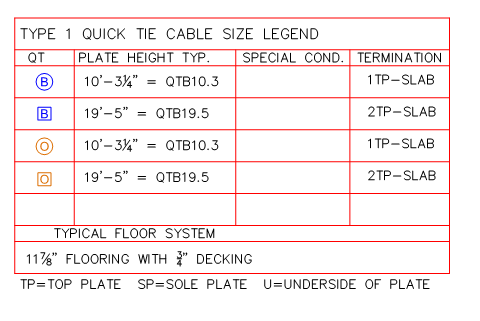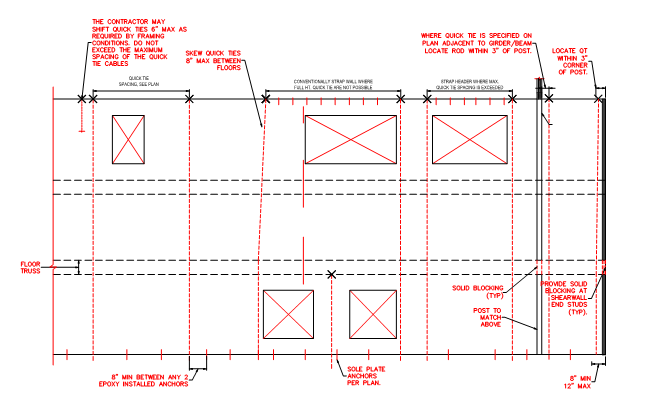 MiTek Sapphire software can be used to produce penalization schedules to streamline the panel manufacturing process.  EVstudio is proficient in MiTek Sapphire software and help clients the design of the model.
Polyiso Video Link: