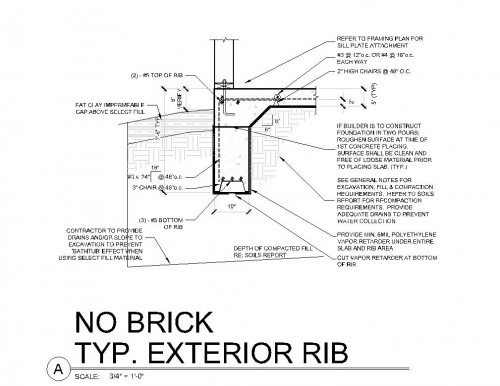 A Raft Slab-on-Grade foundation can be as simple as a 4" thick slab with no reinforcement and a shallow perimeter rib to an 8" thick slab heavily reinforced with deep ribs spaced roughly 10'o.c.  The wide range of concrete thicknesses and reinforcement is a function of many things such as soil type, loads, exterior finishes, allowable deflections, climate, and many more factors.  The primarily factor that influences the slab thickness, reinforcement and rib sizes of a slab-on-grade foundation is the soil type.
If the soil is a sandy material with non-swelling fines to allow good compaction then the slab-on-grade foundation will be evenly supported, and has a low risk of soil movement.  This raft foundation will just need the minimum slab, ribs and reinforcement.
If the soil has swelling material that is susceptible to changes in moisture content then the raft must be designed to resist this movement.  The use of reinforced ribs is an economical way to strengthen the slab.  Ribs are below the slab and are spaced evenly to create a grid or waffle appearance.  This is done in lieu of thickening the entire slab because you gain more strength with depth and will typically use less concrete and steel reinforcement to achieve the same design capacities.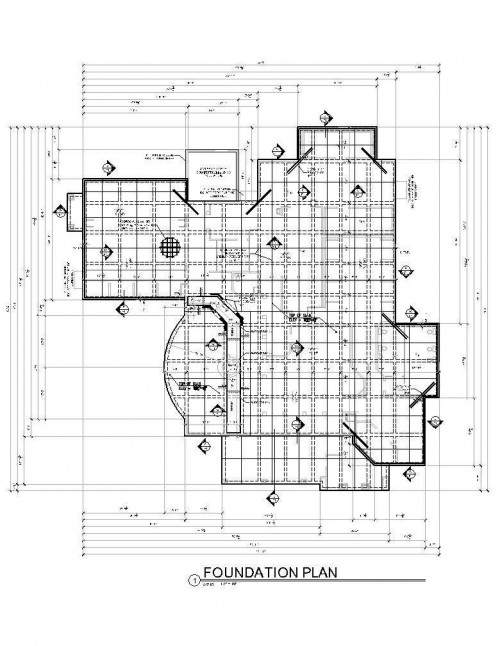 Raft foundations have been used for residential structures, commercial structures and heavy construction structures.  The reason for the wide range of uses is simply because the raft slab-on-grade foundation is simple to construct and one of the most cost effective foundations.  Typically, little earthwork is needed, sites are leveled, ribs are trenched, reinforcement placed and then concrete is placed.  Also, since the raft foundation is just reinforced concrete, access to plumbing can be achieved by removing sections of the slab and then patching as needed.  If the slab is post tensioned then accessing the plumbing is much more difficult.
But the raft foundation has its problems as well.  On sites with high risk of soil movement the slab can become expensive if deep ribs and heavy reinforcement is needed.  That is when a post tensioned slab may become cost effective.  In addition, the control of visible cracks in the slab can be difficult.  Concrete shrinks as it cures and if control joints are not placed appropriately or sufficient reinforcement is not used the owners may be upset with visible cracks.  Cracks caused by shrinkage do not indicate failure, but can be an eye sore and a difficult conversation with the owner.
PROS
Cost effective
Common Construction
Low Tech
Sections may be removed to Access Plumbing
CONS
Limited Design Capacity
Does not respond well to Soil Movement