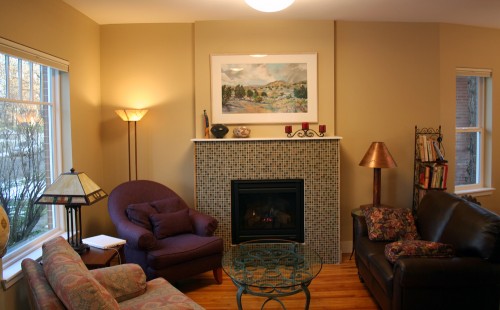 On Friday, we had the chance to view the recently completed Rawley home renovation in Denver's Washington Park neighborhood. The project is a great example of a home renovation that leaves the existing shell of the home intact while making careful revisions to provide a modern home feel.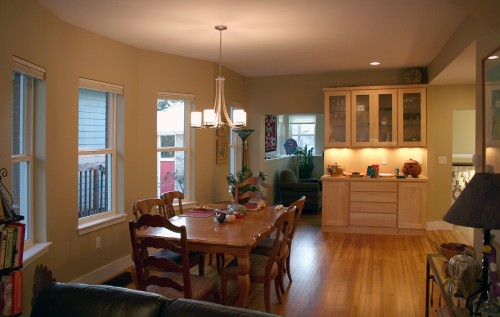 The house is a very compact 1,500 sf. We removed many of the interior walls on the main level to allow the living room, dining area, and kitchen to flow together.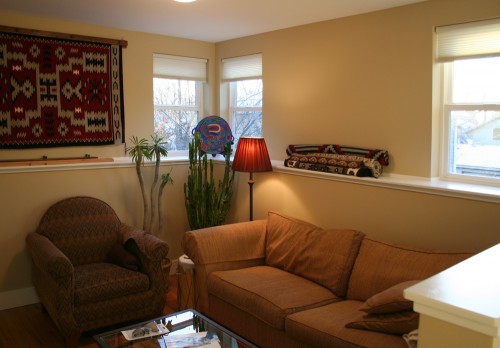 From the first meeting, the Rawley's asked about the possibility of having Sarah Susanka's "away room". We were able to convert a small addition on the house into a quiet semi-private space that doubles as the room for television watching.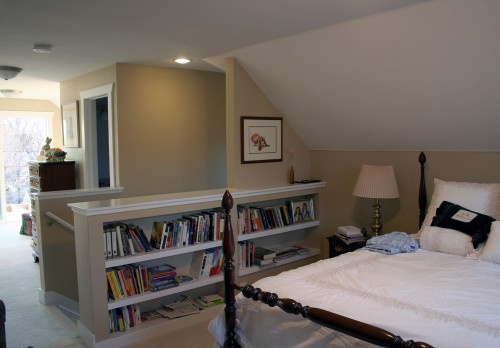 The original house had one bathroom on the main level and two bedrooms upstairs. After the renovation we left a powder room downstairs. Upstairs we combined the space into a master suite with a bedroom, full bath and sitting area opening onto a deck facing the mountains.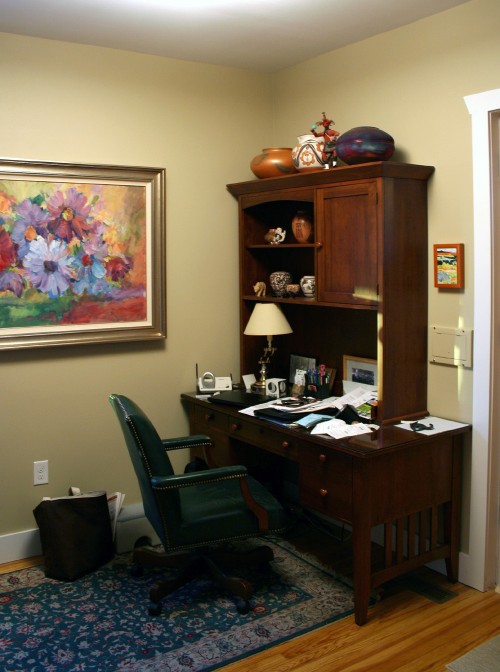 In a compact footprint it is essential to utilize each space. The owner's desk is tucked behind the front entry, the washer and dryer are hidden in a space carved out of the attic and the space under the stairs doubles as the powder room.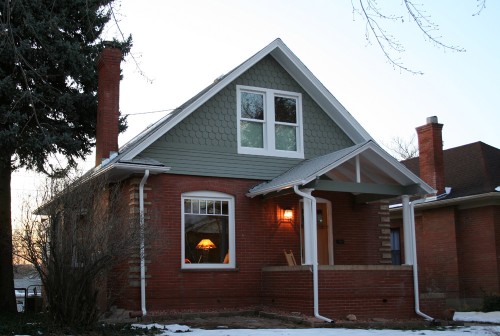 This project ranks as one of my favorite small renovation projects. One of the greatest reason's for the projects success was having a great client. Mike and Sarah were interested in designing a home that met their needs rather than falling into designing what "the market wants". They were very involved with the decisions throughout the design and worked with Bob Hinz of HomeWrights on the construction.