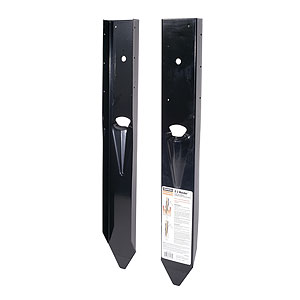 Fence posts can fail due to many reasons and it's a real pain in the "back" to replace a damaged post.  After searching the web I found many different ways to repair a fence post in lieu of replacing it.  I thought I would give it a try and see how it works out.  Since I specify a lot of Simpson Strong-Tie products for my structural projects I thought I would start with their product, the E-Z Mender.
Today I installed the Simpson E-Z Mender to repair one of my damaged fence posts.  Following the directions, I installed the post mender as best as I could.  I ran into a few problems while driving the menders, hitting some unexpected concrete or large rocks.  It pushed the menders inwards forcing the tops outwards slightly.  With a few extra persuading hits I achieved the specified embedment and nailed the mender to the post.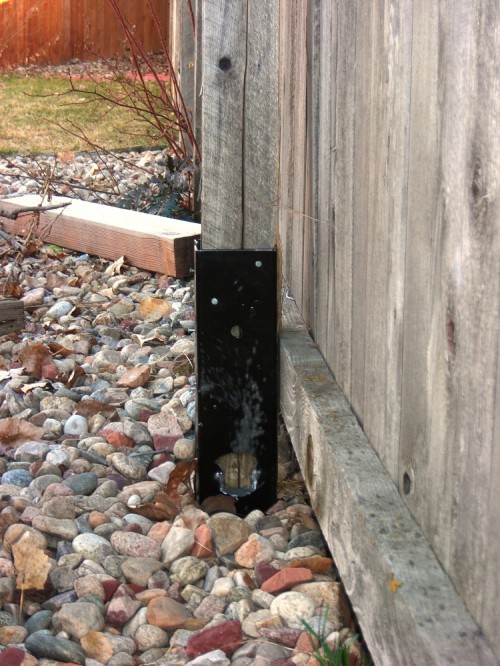 The post is now plumb and doesn't sway in the wind anymore.  I'm very happy with the Simpson E-Z Mender.  It saved me a lot of time replacing the post.
Unfortunately, I have another 4 posts to repair.  I thought I would try other products or means of repairing the remaining fence posts.  If anyone has any suggestions, I would love to hear from you.  I'll give the other products a try and report my findings on this blog.