EV currently has a Santa Fe style residence under construction in Roxborough Park, CO. While this site affords its' owners the opportunity for some amazing views, it also has relatively steep slope for a style that is known for its low massing.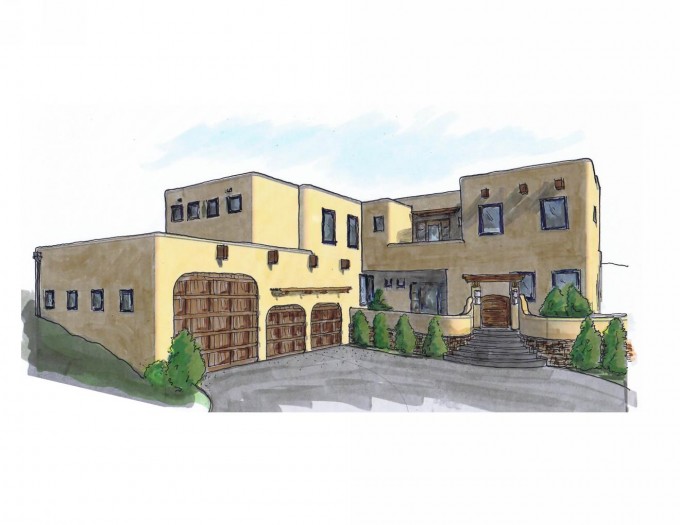 Originally designed with space to house the Owner's camping trailer (which has since been removed), this design incorporates many Adobe-esque characteristics including exposed beams, viga tails, rounded corner detailing, kiva / banco elements, and curved staircase with Spanish tiles highlighted by a back-lit glass bottle wall.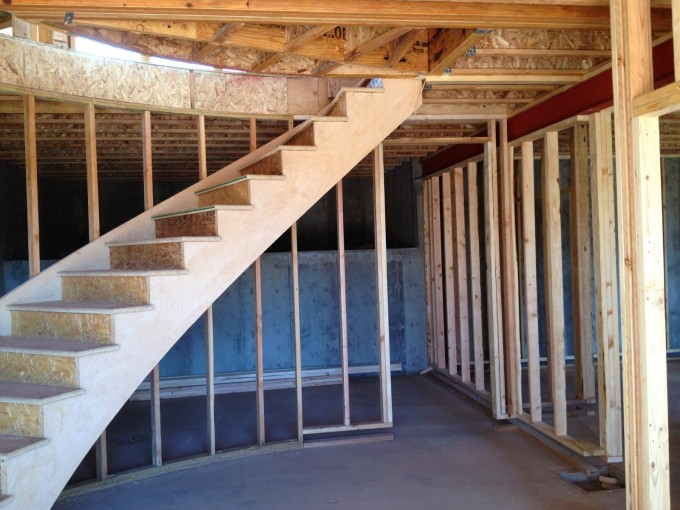 EV worked with the client throughout the design process to position the house as far to the north as possible to get the house higher and allow for maximization of the views of Waterton Canyon, Arrowhead rock formations, and even Denver.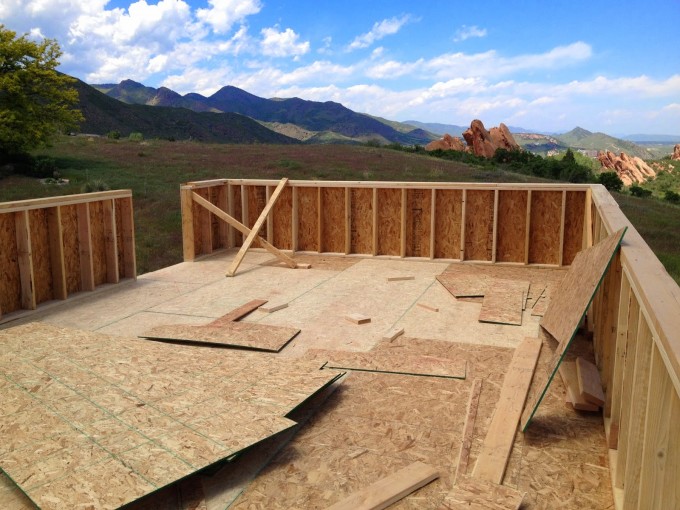 More photos will be posted as construction and detailing progresses.