I have fond memories of listening to "The Rest of the Story" radio broadcasts as a kid, patiently waiting for their fun, twist endings, and enjoying Paul Harvey Jr. and Sr.'s unique voices and delivery. So here is my attempt at an homage to them… with an architecture twist!  Happy listening… good day!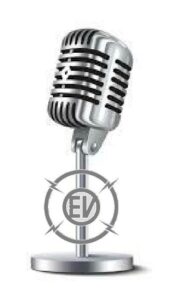 TRANSCRIPT:
And now, The Rest of the Story! You're about to take a test. Not an easy test. You're about to hear the names of seven architects, seven of our nation's most prominent designers, but only one of them was an architecture school drop out. Can you guess who? Ready, set, go!
Thomas Jefferson. Born in 1743, he is the principle reason that Greek and Roman classical architecture is now synonymous with America's most important democratic institutions. In 1976, the AIA [American Institute of Architects] declared Jefferson's design of the University of Virginia to be the proudest achievement of American architecture in the past 200 years! He was the first architect to be awarded the AIA Gold Medal posthumously in 1993.
Charles Bulfinch. Born in 1763, this Boston architect's reputation for stunning neoclassical work, such as the Boylston Market, Boston Common, and Harvard's University Hall, caught the eye of President James Monroe who tasked him with overseeing the design and construction of the U.S. Capitol building.
Daniel Burnham. Born in 1846, Burnham was already a prolific designer of such works as the Flatiron building in New York City, and Washington DC's Union Station when he was selected as the Director of Works for the 1892/93 Chicago's World's Fair, and as such, he forever influenced what 20th century Americans felt a great city should look like.
Now remember, one of these famous architects was an a-school drop out, and you're trying to discover him!
Louis Sullivan. Born in 1856, this influential Chicago-school architect mastered the marriage of modern steel construction with classical proportions and ornamentation of Chicago's famous auditorium building and is credited as being the designer of the world's first skyscraper. He was posthumously awarded the AIA Gold Medal in 1944.
And speaking of Sullivan… Frank Lloyd Wright! Born in 1867, he was an apprentice to Sullivan, before breaking out on his own to create over 400 buildings across 70 years. Perhaps America's most famous and popular architect of all time, his unmistakable organic modern style graces such works as the Robie House, the Guggenheim, Unity Temple, and Falling Water. He was awarded the AIA Gold Medal in 1949.
Ludwig Mies van der Rohe. Born in 1886, he became a United States citizen in 1944, and completed many of his most iconic modern masterpieces here: the barely-there Farnsworth House, and Boston's monolithic Seagram building represents his elegant and pure approach to modern design, and exemplify his credo of less is more. He was awarded the AIA Gold Medal in 1960.
Philip Johnson. Born in 1906, he organized a 1932 international style exhibition in New York City, which essentially introduced the American public to modern architecture. Subsequently, his works like the Glass House and the AT&T Building made him a prolific force of both modern and post-modern design for over 70 years. He was awarded the AIA Gold Medal in 1978.
And those are the seven.
Only one abandoned architecture school before graduating. Would you like to hear them one more time? Names only.
Thomas Jefferson, Charles Bulfinch, Daniel Burnham, Louis Sullivan, Frank Lloyd Wright, Ludwig Mies van der Rohe, and Philip Johnson. Time's up. Of the names you've just heard, only one was an architecture school drop out, and he was Louis Sullivan! That's right! Louis Sullivan, the figure the whole world associates with the axiom form follows function, first attended architecture school for one year only, then dropped out to begin working on his own. Years later, he moved to Paris, and attended the acclaimed École des Beaux-Arts where, you guessed it, he dropped out again! And now, you know – oh! Did I mention? That the other six? Those most distinguished American architects, including four more winners of the Gold Medal? Well of course they couldn't have dropped out of architecture school! Because they never went to architecture school at all.
Now, you know the rest of the story.