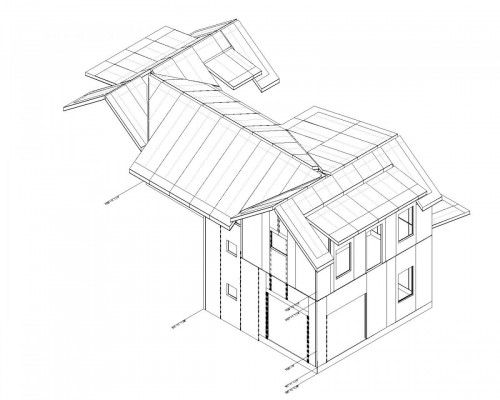 The Structural Department has been working with Earthcore SIPs to produce high quality and very detailed SIP shop drawings.  For those of you unfamiliar with SIPs (structural insulated panels) they are simply two layers of OSB sheathing adhered to a polyurethane or polystyrene foam core.  The OSB provides the strength and the core holds it all together and of course provides great insulation.
OSB is manufactured in sheets 4ft wide, so each individual panel for a wall, roof, floor or foundation is 4ft wide or less.  The SIP shop drawings are needed to layout the panels and determine the exact dimensions of each panel. Any additional information needed such as electrical chases, posts, or headers are also detailed in the shop drawings.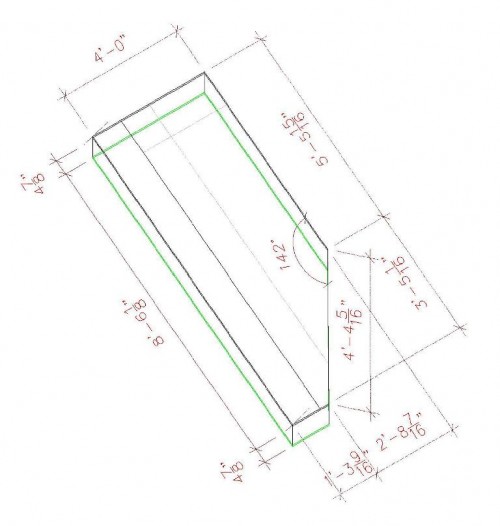 Then the panels are manufactured and assembled in the field from the shop drawings.
EVstudio drafts a 3D model using AutoCAD and creates an individual block for each panel.  This way we can fit the building together with each piece and isolate each panel as needed for dimensioning. EVstudio is at the leading front of providing this high of quality SIP shop drawings.
If you would like to learn more about SIPs or need SIP shop drawings please give Jim Houlette a call at 303-670-7242 or email jim@evstudio.com