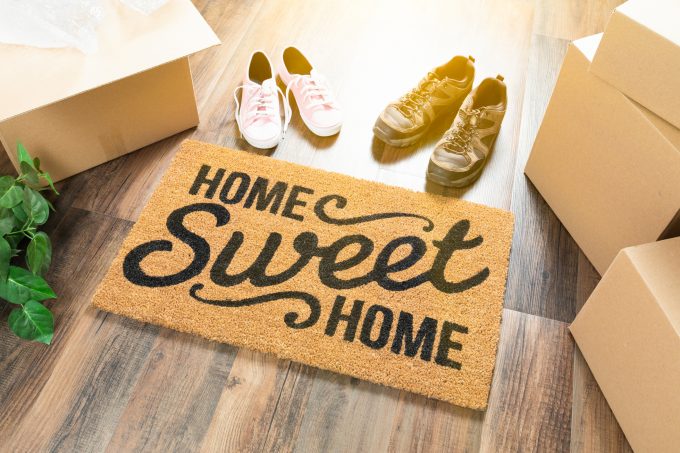 First-time home buying in an aggressive market like Denver can be an incredibly stressful experience. My fiancée and I recently moved from New York City where owning isn't something you even consider unless you are a doctor, hedge fund manager, or probably a Unionized doorman on the Upper East Side. While we would have loved to jump right to home ownership upon moving to Denver, we decided to rent downtown for two years while we made new friends and got acclimated to the lifestyle and neighborhoods that Denver has to offer. Having become tired of renting for the last ten years and lamenting all the lost equity, we then felt were ready to begin to dip our toes into searching for a house. Here are some of the lesson we learned along the way:
Find a local real estate to help you with your search.
While the popular real estate sites like Redfin and Zillow are great for finding homes in your price range, and neighborhood of choice, they can't provide detailed insight as to if the neighborhood will fit your lifestyle or if development in that area is stagnant, burgeoning, or in a downturn, all of which will affect current and future value for your home.
A great agent will also help with deciphering contract legalese and guide you through the negotiation process if you are lucky enough to find a house you want to bid on or are in the process of closing.
When scheduling the inspection, don't request the just minimum package.
While not usually in the base package for inspections, I would highly recommend getting a sewer scope and radon, asbestos, and lead testing. In Denver, more than half the homes have more than the recommended four pCi/L of radon level. Our inspection ended up coming back with almost 2x the recommended level of radon, a cracked city tap from the sewer scope, and a recommended recertification of the furnace. Due to these being documented, the seller ended up getting them all remedied before we even had a chance to request them done.
While not as glamorous as the granite kitchen counters, or open layout, pay close attention to the exterior.
Some big-ticket items lie on the exterior that you may not think about when you are dead set on square footage or the number of bedrooms and bathrooms.
Roofing costs upwards of $4/s.f. or, say, $6,000 to replace on a 1,500 s.f. home.
Take note of the ground surrounding your house. Is it pitched towards the foundation? This may cause rainwater to drain towards your foundation risking damage due to water infiltration or heaving/settling due to freeze/thaw cycles. These movements may appear on the interior of the house as stress cracks originating at window or door corners.
We purchased our home with a yard that was mainly dirt due to being ruined by construction during the renovation. When we received an estimate for landscaping, we were shocked to see that ~2,000 s.f. of landscaping ($16,000), 225 s.f. small patio ($4,000) and 237 l.f of cedar fence ($8,000) would end up costing upwards of $28,000. Also to note, any fence that's is 6 f.t. or taller, requires a permit from the city. Needless to say, if you have a green thumb, or are interested in learning, landscaping is best done on your own.
If looking into townhomes or condos, pay close attention to HOA fees.
It is essential to know where your money is going with an HOA. They can account for a significant portion of your monthly payments and ultimately factor into the maximum price one can afford when looking at townhomes or condos versus single family homes. Is the HOA covering the roof or exterior finishes? If not, this will increase your insurance premiums. What's worse, even if the HOA covers damage to common areas, they have limits. During severe weather incidents, homeowners may be responsible for the costs above and beyond the HOA's coverage. Owners can purchase loss assessment coverage, but that adds one more cost to an ever-growing monthly payment.
Even if the house you are bidding on is newly renovated, don't strain your savings to its limits.
When bidding on our renovated house, we were tempted to maximize our down payment thinking that there wouldn't be that much to do once we settled in and it would limit the duration of paying mortgage insurance. Thankfully, we decided against it and instead, put a reduced down payment, maintaining an adequate emergency fund. It didn't take long to realize we made the right decision. Even if the house is renovated, filling it isn't cheap. Unless you enjoy exhibitionism, one of the more unexpected costs you will come across when furnishing your home will be blinds for your windows. Lots of newer homes and renovations lean towards unconventionally sized windows and larger expanses to maximize natural light. With these unconventional sizes come unconventional costs, some of the larger expanse window blinds cost upwards of $400..for one window. The lower model blinds typically can't span further than 70" and thus require upgrading to higher-end models.
I hope this post will help you navigate some of the intricacies of buying a home for the first time. If are interested in learning more about choosing a home site and building your own, I also recommend my colleague Brian Welch's series, Designing a Dream, Building a Mountain Home, All Under One Hat