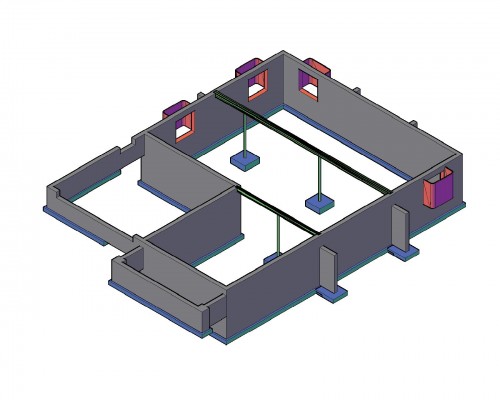 This has to be the most typical foundation type with basement or crawlspace construction.  The spread footing design is simple; provide sufficient footing area to distribute the weight of the structure onto the soil.  Typically, a 16" wide x 8" concrete footing is used.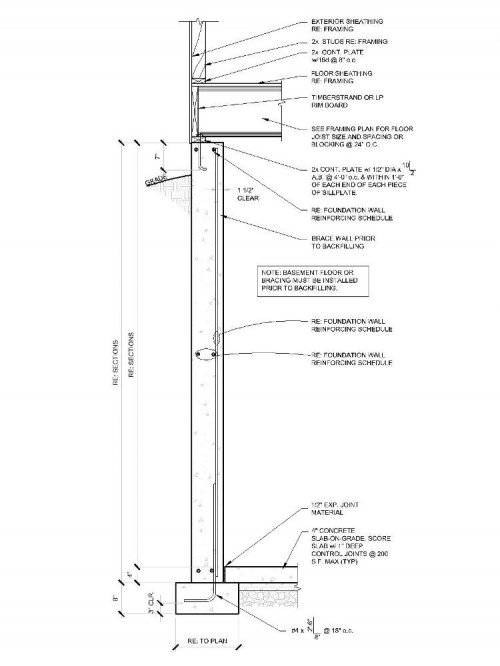 The width of the footing distributes the dead and live load of the structure on the soil allowing a typical 8" wide concrete wall to be placed on the footing in lieu of a wide 12" to 16" concrete wall.  In addition, the poured footing helps to provide a level surface for the concrete foundation walls.  The thickness of the footing will vary due to unlevel soil conditions.  The designer should also keep in mind that even if a 12" wide footing satisfies soil bearing, the foundation crew may need at least 16" to allow enough area to set the wall forms on the footings and allow for dimension errors to be adjusted.
A typical spread footing foundation is also referred to as a 'T wall'.
PROS
Cost effective
Common Construction
Low Tech
CONS
Fails with Swelling Soil