Here at EV we have the privilege of having a wide variety of projects we get to work on. Our client wanted a city-loft-type bachelor pad on some property he owned in Evergreen. To achieve that industrial feel, the house is mix of exposed steel, concrete, and wood. The steel structure has been fully erected and I snapped some pictures while visiting the site for an inspection of the connections, which will also be exposed.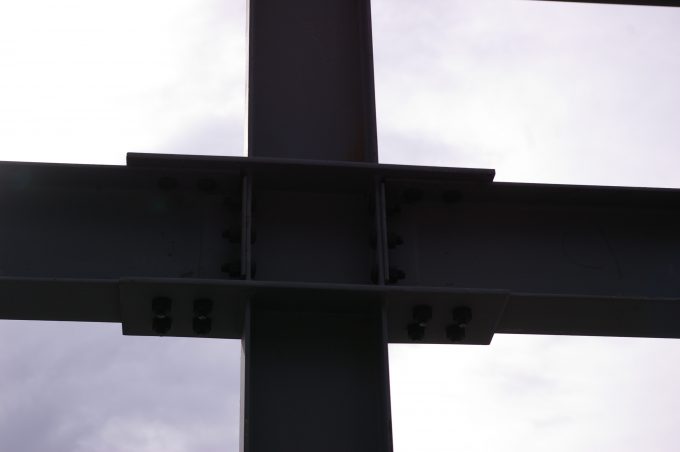 The back wall is a concrete retaining wall and the front consists of two-stories of windows with an exposed steel moment frame.
Additional height is added with the writer's loft which will have a spiral staircase leading up to a room full of windows. The HSS braced frame will be mostly hidden inside the walls.
And lastly, the roof will be exposed tongue and groove boards above the steel bow trusses to create a curved surface that cantilevers off the front of the house.