DaBell's Oral Surgery Center is a custom-designed, 4,700 sf, two-story healthcare facility with patient receiving, lab, exam rooms, surgery rooms,
Read More »
In evaluating light quality in any environment, we have to keep in mind how the eye perceives light. As light
Read More »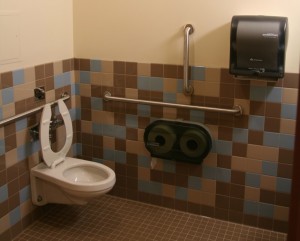 In most buildings you need to have separate restrooms (facilities) for male and female users. So technically, doing a pair
Read More »
EVstudio is a full-service in-house design firm specializing in architecture, engineering, planning, and other design services for commercial and residential projects.
Contact EVstudio
Interested in learning more?