Often there is substantial resistance to attainable housing development in existing communities due to a perceived threat to property values. The economics of providing quality attainable housing is always a challenge for developers because returns are limited but land and soft costs (entitlement, design, etc.) are the same as market-rate projects, and much of the cost of construction is the same as well. In 2019 the City of Lakewood, Colorado's fifth-largest city, created a further hurdle by enacted a rule limiting residential development each year to 1% of the city's existing housing stock. All these challenges make it very difficult for developers addressing metro Denver's desperate need for attainable housing, such as Zocalo Community Development.
Zocalo initiated a project in Lakewood to redevelop an existing 1970's-era office building into multifamily attainable housing long before the new development rule was voted in by the residents of Lakewood. Originally used for federal and state offices, the building at 730 Simms Street was gutted and remodeled in 2008-2009 to be ready for new office tenants. But following the "great recession," the building continued to sit vacant until Zocalo acquired it and the adjacent large parking lot.
From the start, the project was anticipated to be challenging because it involved re-zoning the site, change of use, and converting the 160,000 square foot, 4-story, cast-in-place concrete structure into a 5-story structure that would support over 200 apartments, related amenities, and mixed-use facilities. The rule limiting residential development only added to the challenge of the project, but Zocalo was committed to pursuing the project to provide needed attainable housing in a location near transit and jobs. Happily, the project has overcome entitlement challenges and recently received a building permit.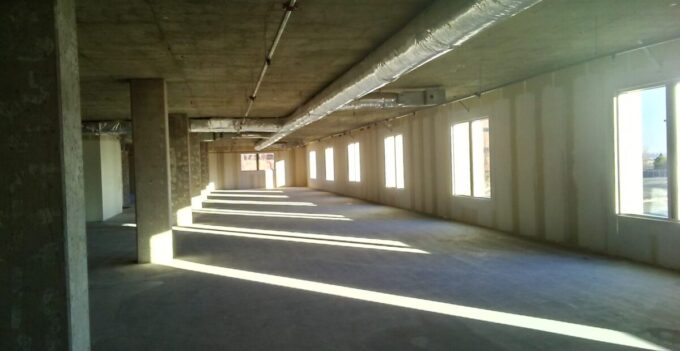 The development is creating a unique partnership with the Lakewood School of Music by providing lease space for the school's offices, instruction rooms, and recording studio, as well as a shared performance space and practice rooms. Because of this musical partnership and a commitment to providing affordable housing for local teachers, including music teachers, the project has been branded "Notable," a reference to musical notes and the unique qualities of the development. In addition to serving musical artists the project will include studio space for residents practicing visual arts. Other amenities will include a fitness room, shared office space, laundry facilities, a dog wash, bicycle storage and repair space, outdoor space, and a rooftop deck with spectacular views of the foothills and west metro Denver.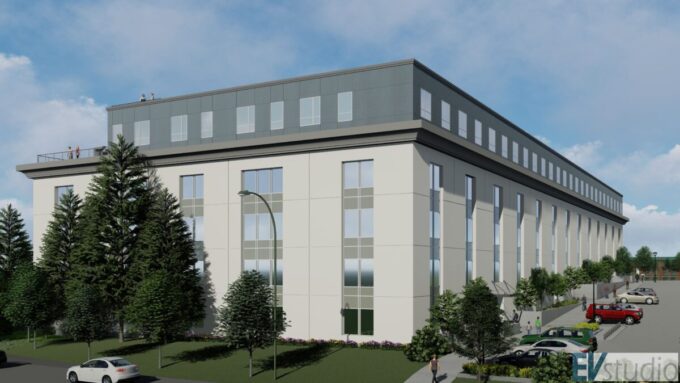 The project has a number of sustainability features, most "notably" an Energy Recovery Coil (ERC) that transfers heat or cooling from outgoing exhaust air to incoming fresh air, saving substantially on heating and cooling energy use for the project.
To make the existing large, rectangular building functional for apartments, a large courtyard is being cut in the middle of the building. This presented structural engineering challenges but allows the large floor plates to be converted to a "donut" of suitable depth for apartments. Zocalo Construction is the General Contractor for the project and their demolition subcontractor, MP Contracting (http://demolitiondenver.net/) is removing the central concrete slabs using a robotic "cutter," as can be seen in this video.
EVstudio is proud to have partnered with Zocalo Community Development to face the challenges of the "Notable" multifamily attainable housing project at 730 Simms in Lakewood, Colorado, providing architecture and multidisciplinary engineering services supporting the success of the project.