Building good client relationships are foundational for our successful projects. Several key components go into building and maintaining these relationships, leading to satisfied clients who come back to our team to collaborate with us again and again.
Communication
Good client relationships start with establishing communication styles. This creates a clear pattern of contact and little opportunity for misunderstandings. Knowing what a client needs out of communication, and making sure they know what you need from communication, can make for a smooth process.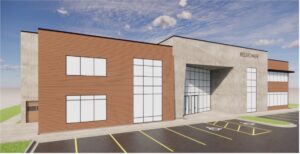 Managing Expectations
The next step is managing both the expectations of the client and the architectural team. Expectations around a design, a timeline, a budget, or any part of a project must be clearly outlined and communicated. That way, there are no opportunities for misunderstandings about what can be delivered. This sets the stage for developing a strong rapport with the client. When our team consistently makes promises we can keep, whether it's about when an email will get a response or what a deliverable will look like, it builds the client's trust in our team. This trust and rapport is invaluable for a truly good client relationship.

Mutual Clarity
Granted, this is a two-way street, so the relationship also relies on good communication from the client. When they communicate clearly with us, it allows us to do our jobs to the best of our abilities. We can deliver what they expect (as in, what's been discussed and agreed upon). Clear communication prevents rework, frustration, and wasted time on all sides.

Rapport and Repeat Work
Once there is a relationship established with a client, it creates a foundation for repeat work in a team that is already familiar with each other. This is an environment where the client becomes an extension of the team. A personal touch in the work environment helps to strengthen the rapport and the trust. This allows more creativity, more calculated risks, and more impressive results to come from the working relationship.
These stronger, more personal client relationships lead to deeper mutual appreciation for the hard work involved to bring a project to life, making the job more rewarding. When I already know what the client expects, and know they'll appreciate what goes into delivering it, my team can cut to the chase. That's one of the best ways to save time, energy, and budget while still delivering an incredible building.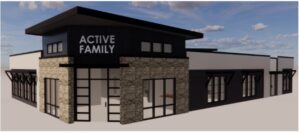 All of the projects featured in the photos accompanying this post are from projects with one of our clients, FS One. I have worked with them on more than twenty projects over the course of our professional relationship. The rapport we have developed has led to an impressive repertoire of projects, showcasing my skills and the skills of my team, and highlighting the benefits of mutual good habits of a good client relationship – a series of buildings that do exactly what FS One needs them to do.