EVstudio practices with a philosophy of designing the streetscape to compliment the adjacent architecture. We measure the success of the streetscape by the success of the uses alongside the streetscape. The avant-garde streetscape is one that you will not see from EVstudio. The avant-garde, or Peacock Streetscape, is a distraction and can be a potential detriment to the adjacent uses. Context sensitivity is crucial. It is our experience that when the function of the streetscape is the top priority, the constraints of the utilitarian needs often become tremendous opportunities for great design.

In order to transform the constraints into opportunities, it is critical to have a great amount of communication and synergy between the landscape architect and civil engineer. EVstudio recently finalized an urban streetscape in Killeen, Texas. The in-house civil engineering and landscape architecture team proved to be a major advantage to the client. A great amount must happen between the area-confined spaces between the building and street, to work in a silo with little communication is not an effective process. The ability to simultaneously blend the utilitarian needs of the civil engineer with aesthetics from the landscape architect is value added for the client.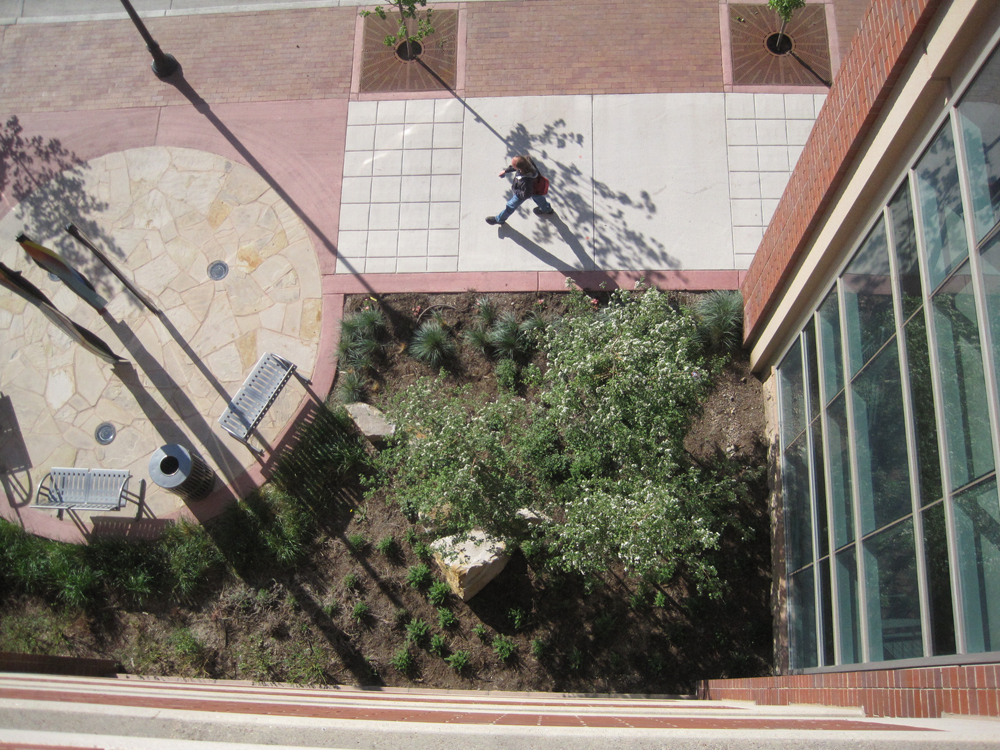 Equally important to the relationship between civil engineering and landscape architecture is the client/ consultant relationship. Perhaps the most pleasurable experience of working with the client for me occurred in the design of the streetscape at the Municipal Complex in Pueblo. The project involved two blocks of moderate level pedestrian traffic; two blocks of low level pedestrian traffic; three blocks of auto-centric streetscape; one and one-half blocks of mid-block pedestrian-way; and one block of peripheral streetscape near the HARP Riverwalk in Downtown Pueblo. The varying frontage types required different levels of pedestrian needs and a strong balance of budget/aesthetic balance. The client representative in this case was Steven Meier, a landscape architect for the City of Pueblo. The interaction during design, construction documentation, and construction observation between Mr. Meier and I resulted in an award-winning project that serves as a model streetscape in Downtown Pueblo today. The Pueblo Main Street Parking Garage won an award from the National Association of Housing and Redevelopment Organization and the the Justice Center was recognized by the Mountain States Construction Annual Rankings as a top Government/ Public Buildings Project of 2010.