Working with Hark Drilling, and UDOT, EVstudio designed a soil nail system supporting new shotcrete facing to repair the deteriorating MSE block walls along highway 189 in Provo Canyon.
Unfortunately, the same MSE blocks have a short life span when exposed to extreme elements and are in need of replacement.  Instead of tearing the MSE wall out soil nails were drilling through the blocks and provided additional support for the wall.  Then a shotcrete facing is sprayed over the face giving the wall a new life.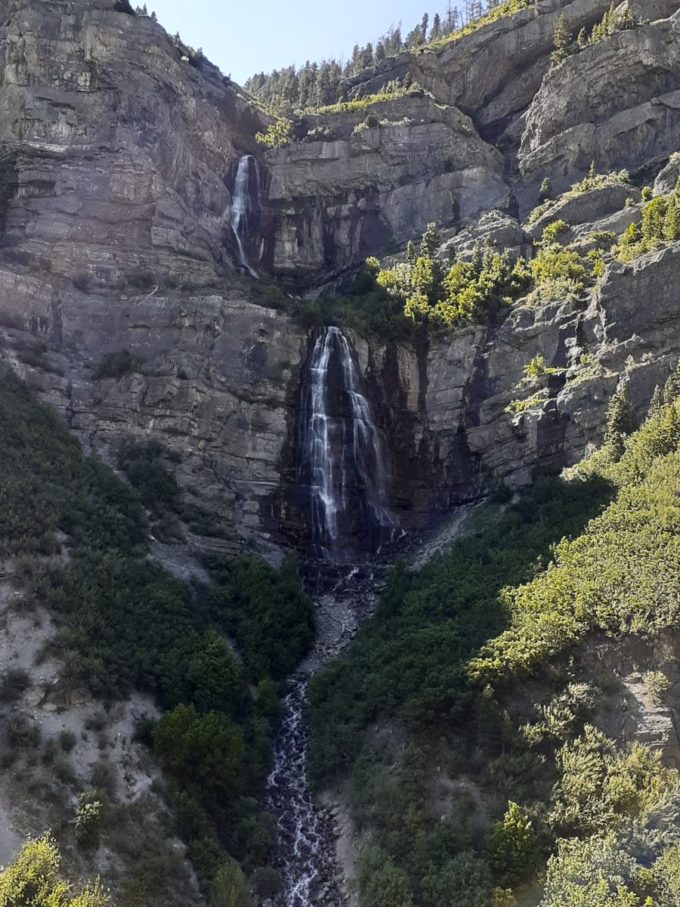 Not a bad way to start off an inspection when Bridal Veil Falls is along the way.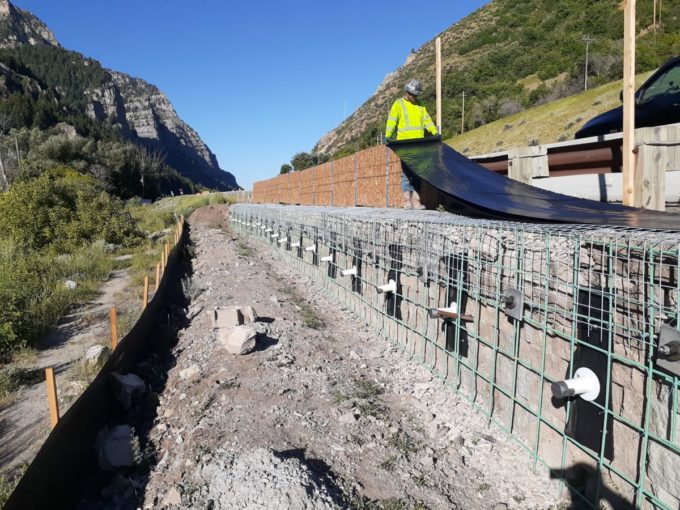 Soil nails are in place, rebar inspection complete, and getting ready to spray shotcrete.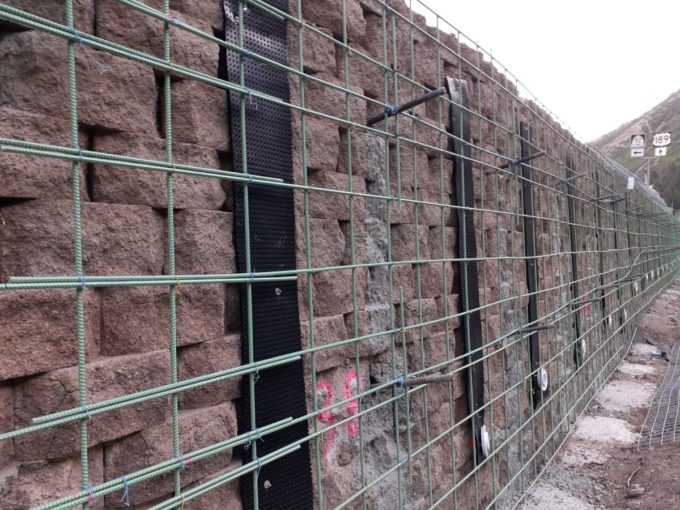 The Hark team did a great job!  They had some very tight spaces to work in along the river.  Way to go!
To learn more about how EVstudio can help with your shoring needs feel free to contact us.